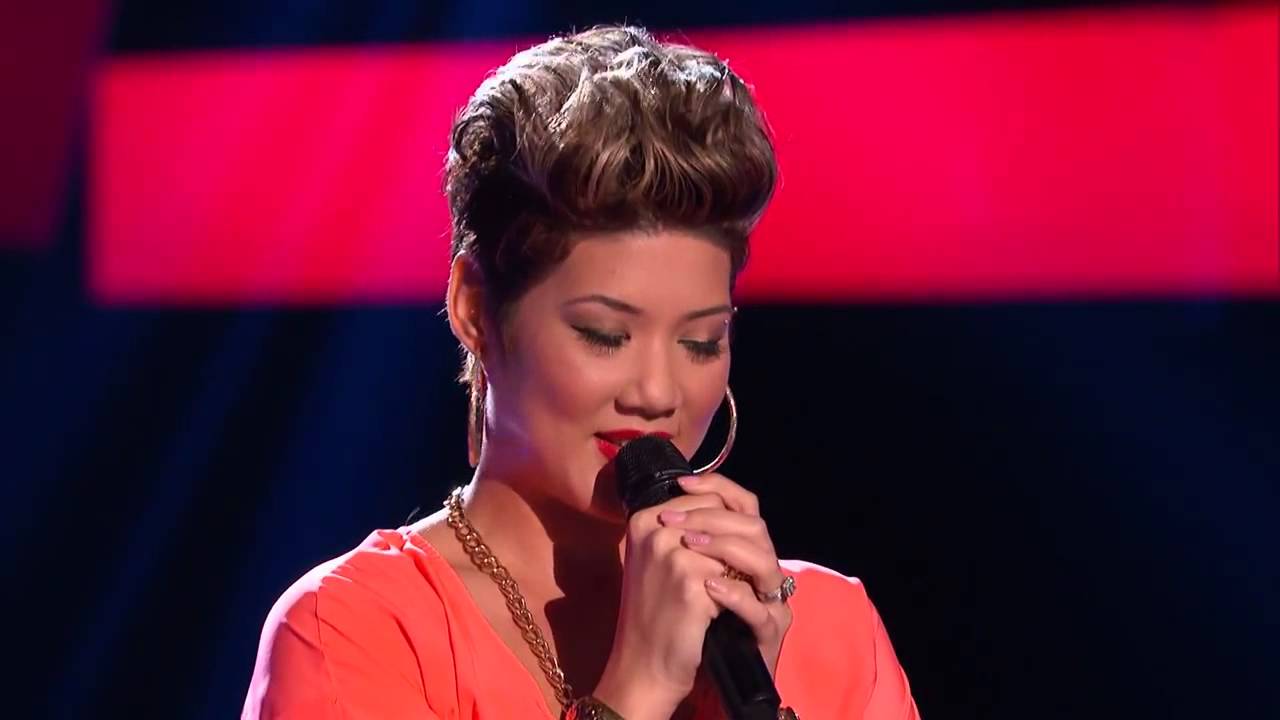 A few years ago, Jamaica, was all abuzz with excitement following Tessanne Chin's, triumph on the US Talent Show The Voice! As the Whole Country and the Jamaican Diaspora expected Good things to come from her win. Today nearly 13 years later, it's as if Tessanne Chin, has completely faded into the background of the music industry, some even questioning if her famous win on the US Talent Show, was even real.
So, what has happened between then and now, that has resulted in Tessane Chin becoming a Has-Been who never was, and having no chart-topping musical success since her break-out days on the Voice?
Conspiracies abound re Tessanne Chin's Post Voice Singing career, which one commentator described as stillborn. One particular theory now floating around is that the Record Label made her win the Voice Talent Competition, in order to Kill her Career, to eliminate her as competition to another of their female artists.
Another theory is that she refused the sexual advances of a music industry big-wig, and stiffed her career as payback for refusing his entreaties. And according to one Music industry insider, swapping sexual favours to attain commercial success in the music industry is far more common than has been acknowledged.
That same source says, just like how the Film Industry had it's Harvey Weinstein, The Music Industry has its own Weinsteins, and they play hardball. And Tessanne could have fallen prey to the Sex For Success, trade in the Music industry. And that would account for the reason for her being so quiet, in the wake of her victory on the Voice, because her winning and appearances on the show, clearly and convincingly demonstrated that her singing abilities and showmanship are real and no fluke. So the fact that years after winning season five of the show that has launched many a career, before and after hers, makes him think that Tessanne Chin, may have been blacklisted, by a Person of Power, in the music industry?
The fact is Tessanne Chin has not leveled any such accusation, against anyone, but this insider was speaking from a position of knowledge, having worked in the Industry for over 3-decades.
But blacklisted or not, one thing is obvious, and that is the Promise that came with the prospects of Winning the Voice, has not brought Tessanne Chin, the musical bonanza, many thought it would. And with Jamaicans heavily invested in Tessanne, from her early hours as a Contestant on the Voice, their displeasure runs deep. Especially in the Diaspora. Consequently, many are calling for an investigation into the Voice, with some asking for a public boycott and or repudiation by Activists, who say the show is exploitative and underrepresents minorities, such as Tessane.
It been over a decade, since Tessanne Won the contest, and interest in her and her career, has not diminished one bit. If Anything, Interest in her keeps growing as many are convinced she was given a raw deal by the show. A belief was reaffirmed by her in her interview with Yendi Phillips for Phillip's YouTube Channel.
In that interview, Tessanne speaks of her feeling of being let down; and disappointed in how her post Voice career was handled.
As part of her Prize for winning the Contest, Tessanne went on to sign with Universal Records and subsequently released her debut album, Count On My Love in 2014. But questions still swirl around the industry surrounding the question of was the Album adequately and or sufficiently promoted by Universal Records. And if not, why Not?
Fact is, even tho Tessanne has not been out front championing her own cause and seems to have decided to shun the limelight, the Promise of the Voice, didn't quite materialize, and years later this has left a bad taste in many mouths, Causing some to be expressing their fear and advising caution to XFactor 2018 Winner, Jamaican Dalton Harris.
Those offering words of Caution to Harris, say it is important to note that the ITV-produced show has been placed on a hiatus, after Harris's win. They say, organizations such as those promoting the Voice and Xfactor, have no idea how to write, for, promote, and or market talents such as Tessanne and or Dalton. And so, these organizations are at a loss as to how to effectively market and positions talent such as Tessanne and or Dalton. Consequently, talents such as theirs are left to languish and frustrated into giving up on their dreams and ignoring their talent. And some say, that rather than being a blessing, winning shows such As The Voice and X-Factors, as far as Jamaican Talent is concerned, maybe a curse instead of a blessing with a financial windfall. And so, they advise caution.