Welcome to Images and Profiles
Welcome to the premiere issue of, Images And Profiles, Jamaica's Premier e-Magazine, designed to showcase the very best of Jamaica, Jamaicans, its Culture, Music, People, Parties, Places and inimitable style. Designed to celebrate and showcase all things Jamaican, nationally and Internationally, our mandate is to keep Jamaicans at home and abroad, as well as others, informed, entertained and educated, about Jamaica and Jamaicans.
We are a weekly e-Magazine, to be updated Weekly and Daily, dependent on the social news-cycle and or events. Our "Breaking-News" will be social portraitures and reportage;as we cover the gamut of Parties, People And Places; the Movers and Shakers; Celebs and Celebutants; Health, Finance, Entertainment; Sports; Wellness; Food; Happening People, Places and the Head-Turners That Make Them Happen!
We welcome the support of you, our readers via your comments, subscription, and contribution, in the hope that your  participation will help broaden our interaction, scope, and reach in coverage and service. While the primary market and focus for Images and Profiles is Jamaican, our coverage and remit will not be restricted to Jamaicans but will include coverage of our Caribbean neighbours, as well as the wider world community.
We thank you for joining us, for this, the launch of our premiere issue, and invite you to join us on: Instagram, FB, Twitter, and Youtube. We hope to use these platforms to enrich your social, cultural, and entertainment experience, through the lenses of our photographers, our writers, our editorial and production Team here at Images and Profiles, Please Note, that this, our Introductory Issue, all contents will be available online. From here on, however, some contents will only be available to our subscribers.
In this our premiere issue, we invite you to enjoy Jamaica And Jamaicans, at work and play; the cuisine, be it traditional Jamaican fare, finger-food or fine-dining – in our Food Spread, under the heading Culinaria, Where The Caribbean Leading Chef and Caterer, Jackie Tyson and a team of writers, will present the latest.
And before our culinary offerings, allow us to entertain you by sharing with you our featured presentations of the vibrant bubbling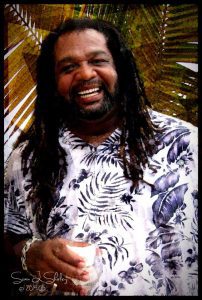 dancehall/partying culture; or a peek or two into the glam life and parties of high-society; a trip to the Theatre – all showcasing Jamaicans and residents, at their very best, be it in the theatre, the dancehall, our finest restaurants, resorts; hotels, and homes, as you a journey with us across the length and breadth of Jamaica and where across the world, Jamaicans are…as we say, bon voyage and welcome you to our narrative and our unique perspective of fabulous Jamaica at its best…And then there is our Personals…our personalized page, reserved for those looking for companionship or lovers, who, for a fee, can place an ad, and discreetly explore the world of dating and singles from the comfort of their smartphones and or pcs, by browsing our Personals, to find a potential partner, or by placing your very own coded ad, to retain your anonymity, while exploring your options…
As we welcome you, we hope you enjoy our offerings and presence and hope you will stay with us for the best of Jamaica and Jamaicans, at home and abroad and ask that you make Images and Profiles, your online companion and reference for all things fabulous….and more importantly, for the stories behind those headlines…and those headlines that is The Talk Of The Town, but is not supposed to be mentioned in polite-society…Well, we will have it all, as we report the social happenings and the "Talk", behind those stories; while covering the social and topical issues…