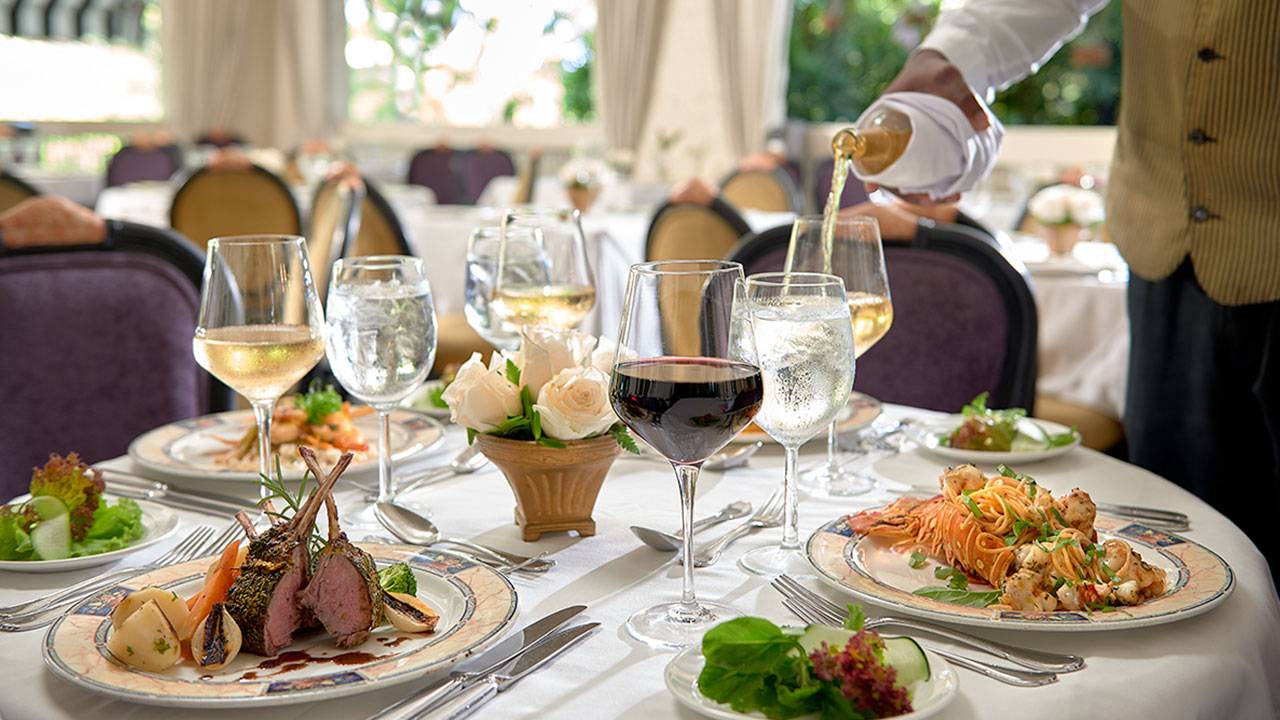 The Restaurant Industry is alive and well, across Jamaica. In fact, it can be argued that this is the fastest-growing industry on the island. And thus, providing the population with a greater number of choices across the board. From specialty restaurants to the corner cook-shop, food and its delivery is big business. 
Naturally, with this business sector expanding exponentially, there are challenges within the sector. Those challenges run the gamut from Quality control to Portion sizes; Cost; and Service delivery. When we dine out, our primary concern is usually time. Not prices. So an inordinate wait is not only off-putting, it has the potential to sour the mood of those waiting; spoil appetites, and even cause those affected to cancel, their orders and take their business elsewhere. 
In compiling the List of our 10-Best Places to dine, we factored all those considerations and then came up with this shortlist of Places, It's important to note; we did not Judge Any restaurant or used any universal matrix to determine our favorites, as we simply went in and over time, enjoyed (or tried to) the dining experience, based on what was on offer and or presented. There was no comparative model, where we set one or more restaurants against each other to come up with a rating scale. We Simply evaluated each restaurant/diner/cookshop by their own standards, and nothing else. In facr one of our all time favourite restaurant that serves up consistently fabulous food, lost out on our top 10-Placing due to the Officious nature of its ignorant staffer, who sought to School Clients in what he considered beverage etiquette. The Kind of rudeness never to be ignored and or embraced, as the 'Customer is Always right'. What Smart staffers.Restauranterus do, is, provide what is requested, or the closest offering, Instead of a Lecture. 
One famous big-spending Gourmet, stopped by a Restaurant in Montego Bay, with two vehicle loads of guests, waiting in the parking lot, but when he walked into the restaurant, was officiously questioned by the "Concierge" who wanted to Know, if he had A Reservation? Only to take his party of 11 elsewhere, when he found out he and his party, were the only customers, in the place. 
Which brings us to the basic rules: If you go to a Chinese, Indian, Jamaican, Lebanese or any Specialty Restaurant, and you do not see a preponderance of the Nationals they are purporting to represent in attendance, Dont Stick around. 
If the Restaurant you choose to patronize are more interested in form rather that substance, then Flee!
If their staffers/Owners and or maitre' d. cannot pronounce the Dishes, they are attempting to sell to you, Do the right Thing, and move on. 
If you see any sign of rodents, roaches and or fly infestation, dont even Bother!
And most importantly, Do not allow anyone to bully uou into leaving a tip, especially if the Meal, Service, Or Attiditude was Less than! 
Tipping is not compulsory, it is an act of appreciation extended to Staffers, by Appreciative customers, And Dont let them Bully you into acting otherwise. You Tip as a Compliment in appreciation of, Not as A reward for tacky, indifferent service and or terrible food.!
So, bon a-peti, Friends!
And Here Are Our Choices:
At Home,

Breakfast, Brunch, Dinner, Or A Celebratory Occassion prepared and Curated and or Catered By Chef Extraordinaire, Jackie Tyson Is the ultimate. Sheer Awesomeness This is a treat for those with a discriminating taste and or palate, with an appreciation for the finer things on the Culinary Tableau. 
 Round HillResort and Spa:

Olde Worlde Charm, Sophistication, And Glamour With  A Culinary Offering By The Very Best in the Business. And If you Like Hob-nobbing, then This is the Perfect Spot!
Spanish Court's Rojo Restaurant:!

New Kingston's Finest  – Restaurant. Haute Cuisine Of The Fabulissimo Order; And their Jamaican Dishes are a gastronomical treat like no other. Definitely A singularly fabulous culinary odyssey. 
East Japanese At Villa Ronai:

A Taste of the Exotic in an Exotic Man-made Tropical Jungle/Garden that is a celebration of the esoteric! 
Trio At 64 Hope Road, Kingston:

Carlos MaxBrown has upgraded his Belmont Road, Eatery and Nightlife Haunt, to  A Fabulously Stylishly, Comfy,  And Welcoming space that is a Treat to its patrons, And On top of that, Serves Up Awesome National, Continental or Cosmo Dishes, and Cocktails.
Dragon:

Located Just Off The the notorious 'Backroad' in Portmore, Near The Forum Complex, Serves Up The Best In Chinese Cuisine. But Dont Show Up Without A Reservation.
The Lot:

On Constant Spring Road: Very Hip Artist Type Colony Boasting A 'Live Stage', inclusive of Karioki) An Art Gallery; A

Courtyard, And then Some Esoteric eateries with some Mouth-watering Offerings.!
The Terrace, at The Terra Nova Hotel:

Still one of the very best places for an intimate dinner and or a family Brunch, on A Sunday! 
Norma's Cook-Shop On White Hall Avenue:

Now into its Third Generation of Chefs, Caterers, Juicers, and Bakers,  Norma, Can Now Truly Rest In Peace, As Her Standards are being maintained and expanded and still remains Simply The Best Choice for Traditional Jamaican Dishes. 
The Brewery, At The Constant Spring Golf Club:

Their Speciality is 'Freshly' Brewed Beer, But If You Drink, You will need something to Snack on or even a full course meal, and They will not disappoint.