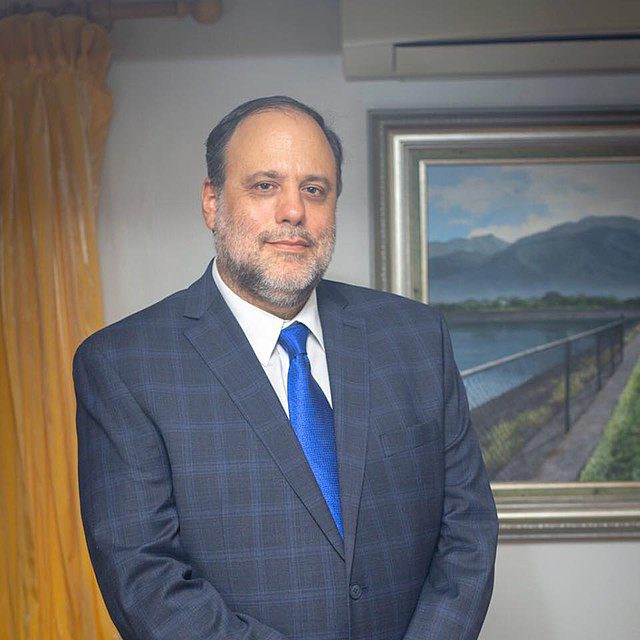 There were and are still many disappointed people, on Monday, September 18th, 2023, the morning after Mark Golding, hosted the 85th Celebratory anniversary of the PNP's annual Conference, which attracted Bumper Crowds, at the National Arena, the day before, On September 16th.

Chief among those would have been the Prime Minister and JLP Leader, Andrew Holness, his political strategists and advisors; and a handful of disgruntled PNP supporters, who seemed to have boxed themselves, into a "Never Mark Golding" Corner. 
Firstly, the Prime Minister and His Advisors, because based on pronouncements and posturing, the JLP Leader and his advisors, whom it seemed managed to have convinced themselves, that Mark Golding, with his oafish style; lackluster personality, and a bunch of disgruntled PNP supporters, was unelectable, as he would never be able to galvanize the Party's grassroots supporters, to rally around him, to secure a PNP victory against him, at the Polls.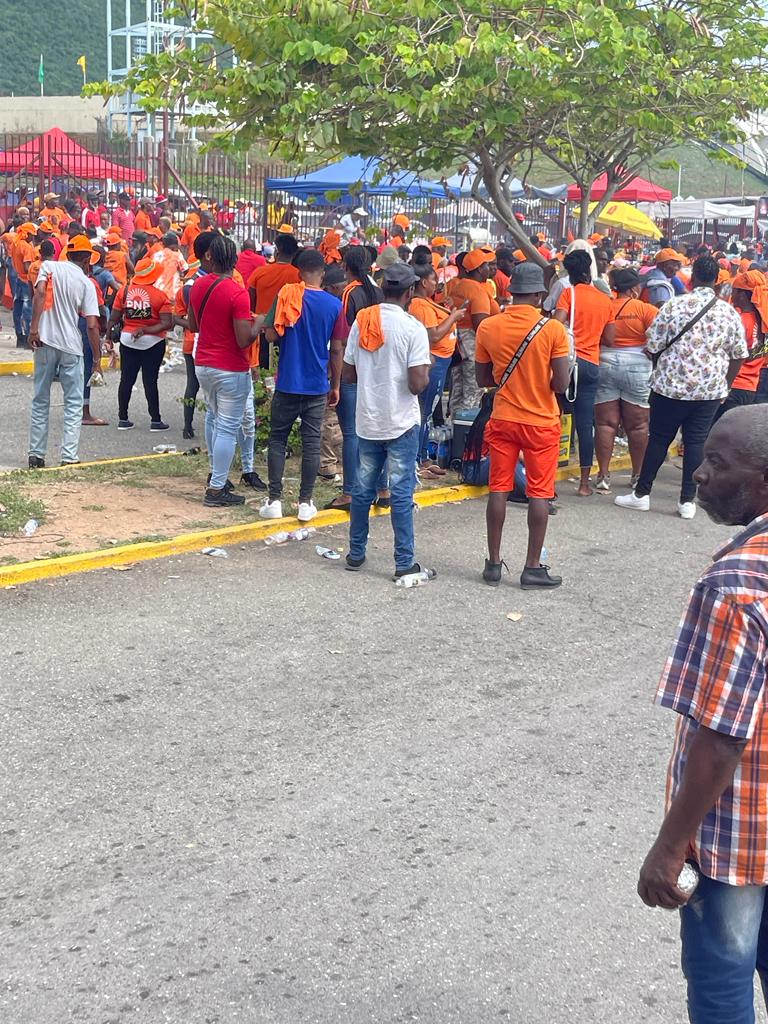 It's early days yet, but Sunday's PNP's Conference must have surely disabused him of that particular Notion. 
Then there was that small but vociferous group of PNP Supporters that had formed themselves into that "Never Mark Golding" Clan, who used every opportunity to cast what they hoped were self-fullfilling Prophesies, to wit: Golding Can't Win a General Election in Jamaica because He's too White, Vindictive and a Traitor, to The PNP Philosophies and Traditions. 
Sensibly people should be forgiven for believing that Whilst Mark Golding, Bunting etal, committed some unthinkable acts of betrayal and malfeasance to undermine Dr. Peter Phillips, in the 2020 Elections, And that their treachery, dates way before 2020, Andrew Holness has been such a dismal Prime Minister, Mollycuddling the Corrupt and underperformers in his own government, at the expense of and the detriment of the Jamaican People, that, they would have found common cause with Golding, to boot Holness from Office. 
Apparently, not so. So they with a smaller faction of JLP supporters have formed some kind of loose alliance, using the Platform of Golding's supposed Whiteness, to seek to disqualify him as a political contender.
Nobody, it seems told that bunch of desperados, that, that ship had already sailed. 
So here we had these two unlikely partners, (Politics does make for strange bedfellows) aligned to frustrate Mark Golding's political ambition and further imperil Jamaica and Jamaicans by seeking to have Andrew Holness win a third term, by default.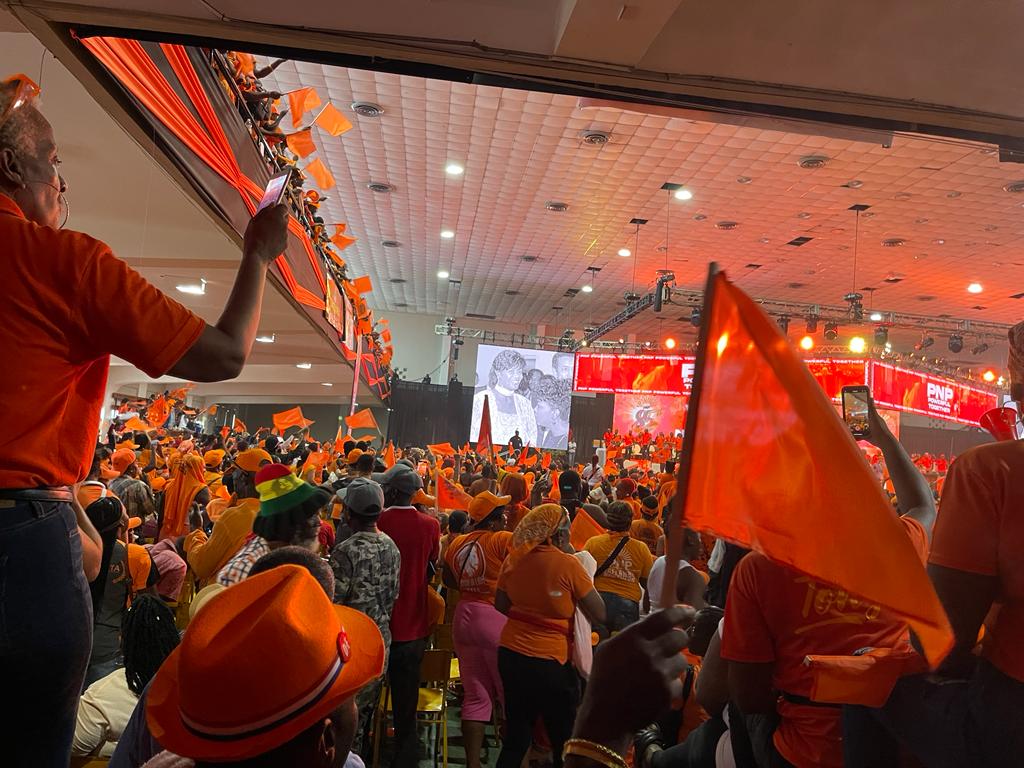 What this disparate group failed to take into consideration, in their plotting, was the devastating effect Andrew Holness's Stewardship was having on people who were growing more destitute and despairing, with his continued leadership. Never mind the fact that Corruption and Crime, which were the central planks of Hollness's campaign strategy when he launched his Campaign in 2014 and repeated in 2020, have become bedrocks of his administration, coupled with a seeming callous disregard for the population and the increasing High cost for goods and services. 
So, those who were banking on The 85th Anniversary Conference, flopping,. Flopped, as not only was it an overwhelming success, it was a call to arms, as the PNP is now officially in Election mode, and, the energy level is way up. 
Informed commentators have been saying for some time, that it wouldn't be a case of Mark Golding winning the General Elections, as it would be a case of Andrew Holness, losing and losing badly. Well, after The PNP's 85th, Anniversary Conference, the talking heads are now singing another song. Golding who was ruled out of the game due to what they said was his lack of political charisma and charm, is now Front and Center, of all political Punditry, coming out of the Conference. 
To begin with, the Conference was organized around Golding's strengths, and that saw most of his potential firebrand speakers, speaking at the Private Sessions, and not the Public Session on Sunday. And this includes Damion Crawford, who was made to sit out Sunday's hoopla. That detail aside, which caused some people to be "up in their feelings", the program,  went according to script and gave Golding a simply marvelous opportunity, to Shine. And Shine he did.
Now, let's not kid ourselves – Mark Golding is no grand orator. And when he speaks publicly, he often comes across as oafish, and sometimes worse, as his antics and attempts at being palsy, leave him looking like a clown of a white man, who is trying too hard to blend into the political Landscape.
Now, the failure here is not Goldings' but his handlers and supporters, who seemed to have forgotten to inform him that Politics, is an aspirational game. In that as Party President, his supporters do not expect him, to be or behave like one of them. They will show appreciation for any mark of cultural understanding and or assimilation, but they will frown at attempts, especially oafish ones, in which in his attempts to look and sound like the peasantry, they too will chide and or chastise him for wanting to appear "Common". 
Jamaican Voters do not want their Leaders to be Common. He or She must be distinguished, and apart from the crowd. As a role model not just for them but for their Children and the wider Society. So, the deal is, that Party Leaders and Prime Ministerial Aspirants must be set apart from the Polloi, as a beacon of hope and a pillar of rectitude. 
Mark Golding, as a White Politician, had his challenges cut out for him from the very get-go. These challenges, however, were not insurmountable. But he compounded them by seeking to vacate his white privilege, to adopt the style, lingo, and mannerisms of the masses. And this, in their eyes, reduced him. 
Golding's strengths are what made him attractive. By running away from those strengths, he devalued his stocks. And by not being street savvy and or a political hustler, he rightly failed to 'exploit' the fact that he has been married to a Black Jamaican Woman, who has been his life partner, since their marriage in 1990, and that together, they are parents to three beautiful well-adjusted children.  A marriage with no hint of infidelity and or scandal. But not being a political hustler, he opted to do the right thing. And was roasted for it. 
Sunday's Conference at the National Arena, Golding pushed the Re-start button and went from throttling to turbocharged. In one fell swoop, he claimed his Jamaicaness, by simply stating the facts of his familial ties and history of his family charity, over decades. He also marked the parameters and battlelines of the next General Elections – the upping of the income tax threshold, and the route to becoming a Republic. 
It's A new day in Jamaican Politics, and it all began with the PNP conference on September 18th. In fact, so decisive was Mark Golding's volte-face, in that he went from being an easy-going Political pussycat to a Political Papa-Bear.
But, as was to be expected, Golding rose to the occasion and bested them with his massive Conference, so naturally, the political talking heads and the JLP are now seeking to change the Narrative,  by questioning the size of the crowd at the arena, either rubbishing it, or seeking to low-ball the enormous turnout. Or question the substantive issues he raised as policy (Prescriptions) solutions to the many ills besetting our growth and development.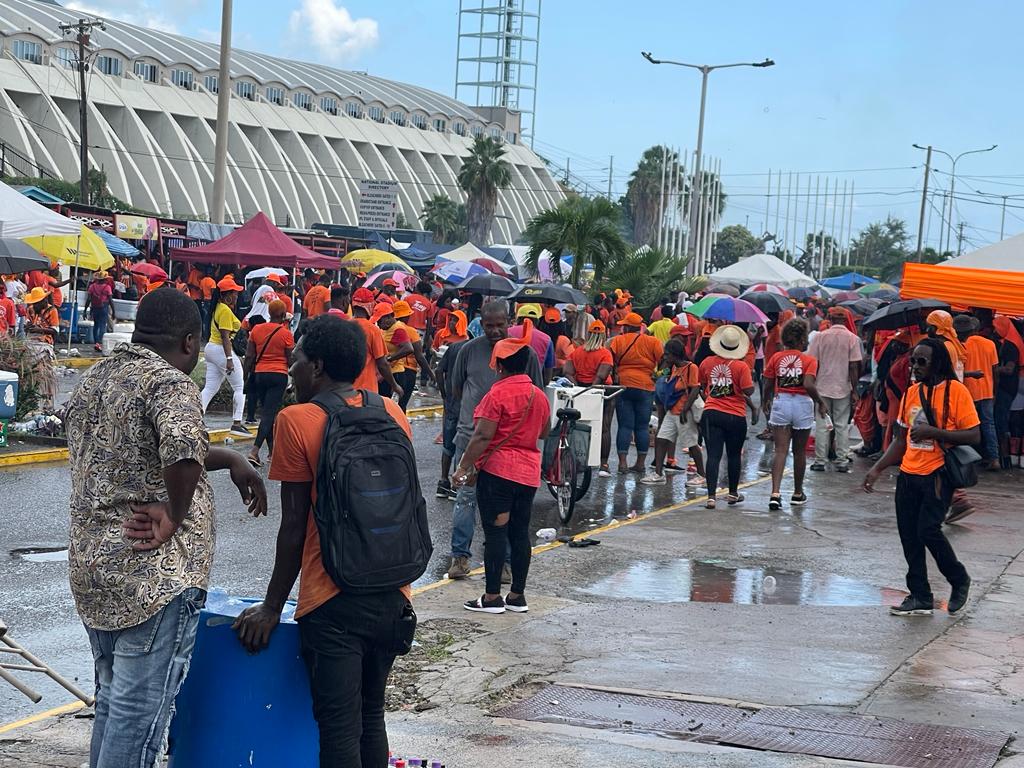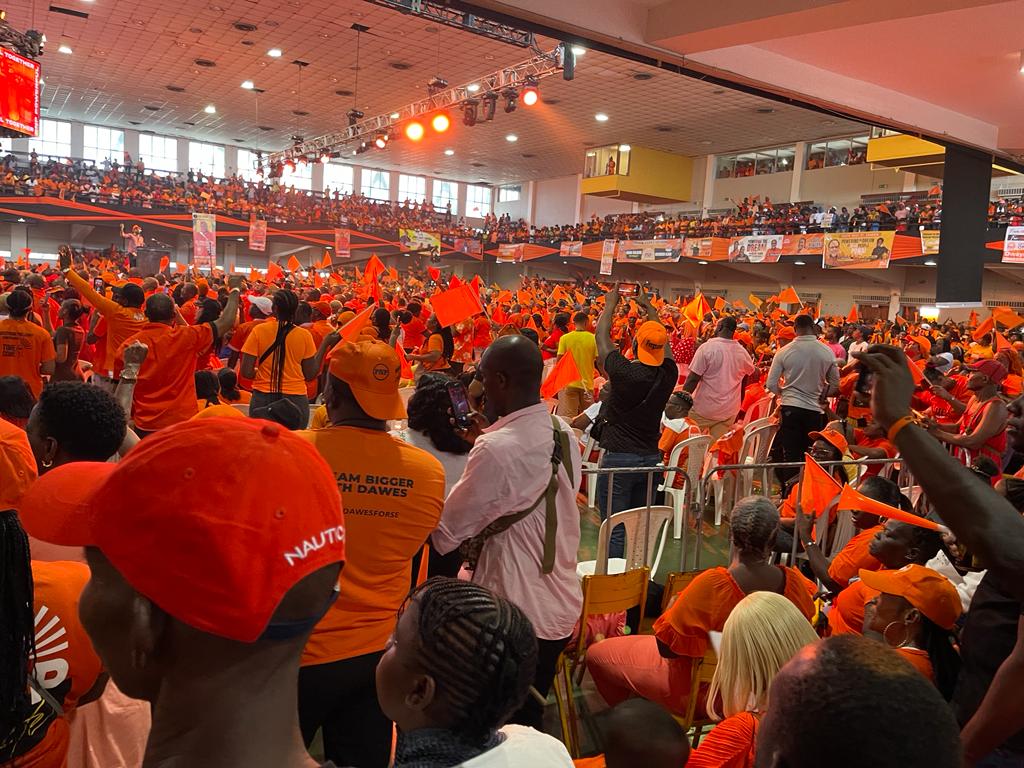 The problem for detractors is that not only did Golding manage to pull on the organizational strength of the Party's group structure, but he also managed to infuse a sense of outrage and thus electrified the base, who turned up at the National Arena, in a no-nonsense Militant mood, ready to participate in the electoral process, to assist their party to retake state Power. 
And all of this makes for an interesting political harvest, in the days, weeks, or months ahead. But the feeling amongst Comrades is that delay, will only amplify, the political decimation of the JLP, at the Polls. A complete Stranger Walked up to me at the National Arena on Sunday afternoon and gave me, what I now consider the benediction of the Andrew Holness administration – He Said, "Sir, I do not know you, but you look like someone I have seen on TV. And I want You to know this, Andrew Holness and his Government don't care about the small man, only his rich friends. If a small man wants to sell some ackees on the street, he will have to get permission from NEPA, but his wealthy friends can do as they please".
It was also important to note, that International DJ Buju Banton; Twins-of Twins, And Popular DJ Sky Juice, decided that they would break from the traditional stance of avoiding publicly identifying with Political parties, so as not to anger their fans, to make a political point!