Black River Born and bred, Londoner, Dr. Delroy Dunkley, has always known, he wanted to give back to his hometown and the parish of St. Bess, in a meaningful way, that could impact the lives of his parishioners, by helping to create and or channel opportunities.
Acquiring the beachfront property on Crane Road, in Black River, was the first step. Establishing Lola's Entertainment Centre and Seafood Restaurant, was the second. As Lola's would provide not just employment opportunities for its staff, it would also help the wider Black River fishing Industry, by purchasing supplies from the fisherfolk of the Community, as well as food stock from the Farmers of the community.
But that was still not enough, for the British trained Educator. So he set his mind on expanding the service and cultural offerings of Lola. After several brainstorming sessions, the affable Dr Dunkley, decided on a Corn Festival, as a platform to promote wider community involvement and a medium to generate income for the medium-sized and small entrepreneurs of Black River and its feeder communities. 
Now to many, the idea of a Corn Festival sounded downright 'Corny", (Pun noted), but that did not discourage, Dr. Dunkley, driven as he was by the need to serve, by giving back.  
And so, after first concretizing the idea, and working hard to sell the Concept, with many potential stakeholders advising against a Corn Festival, suggesting the ever-popular Jerk-Festival, instead, the goodly Educator, decided Corn Festival, it would be, and so began his planning to stage the inaugural Lola's On The Beach, Corn Festival.
Well, the inaugural staging was hosted on Monday, August 6th, chosen to celebrate the Nation's 61st Independence Anniversary, and a time when the entire family could actually take time out to celebrate as a family.
Well, its been a week since the inaugural hosting of the Lola's on the Beach Corn Festival, in Black River, and looking back, Dr. Dunkley, can now say 'Mission Accomplished' As indeed, the event enjoyed widespread community support, including the blessings of MP and Minister of Agriculture Floyd Green; several Vendors who rented kiosks on the beach to offer their wares in craft, local cuisine, a self-care services such as hair braiding, massage therapy sessions and even boat excursions to the neighbouring offshore Pelican Bar. And it made for an absolutely relaxed and relaxing event with the patrons coming out in family groups and groups of friends, to lyme and enjoy the Day.
Naturally, there was Corn and lots of it,. After All, it was a Corn Festival – So there was Hominy-Porridge, Roasted Corn with freshly picked and sliced coconut;  Boiled Corn on the Cob; Creme of Corn soup; Corn Salad, Ash-ham, plus a number of other offerings, all making for a wonderful outing. 
Please see our pictorial below, to bring you up to speed on what had the makings of becoming an annual First-Class Family Family Entertainment event.
Video Clip of Minister Floyd Green giving greetings and opening remarks at Lola's On The Beach inaugural Corn Festival.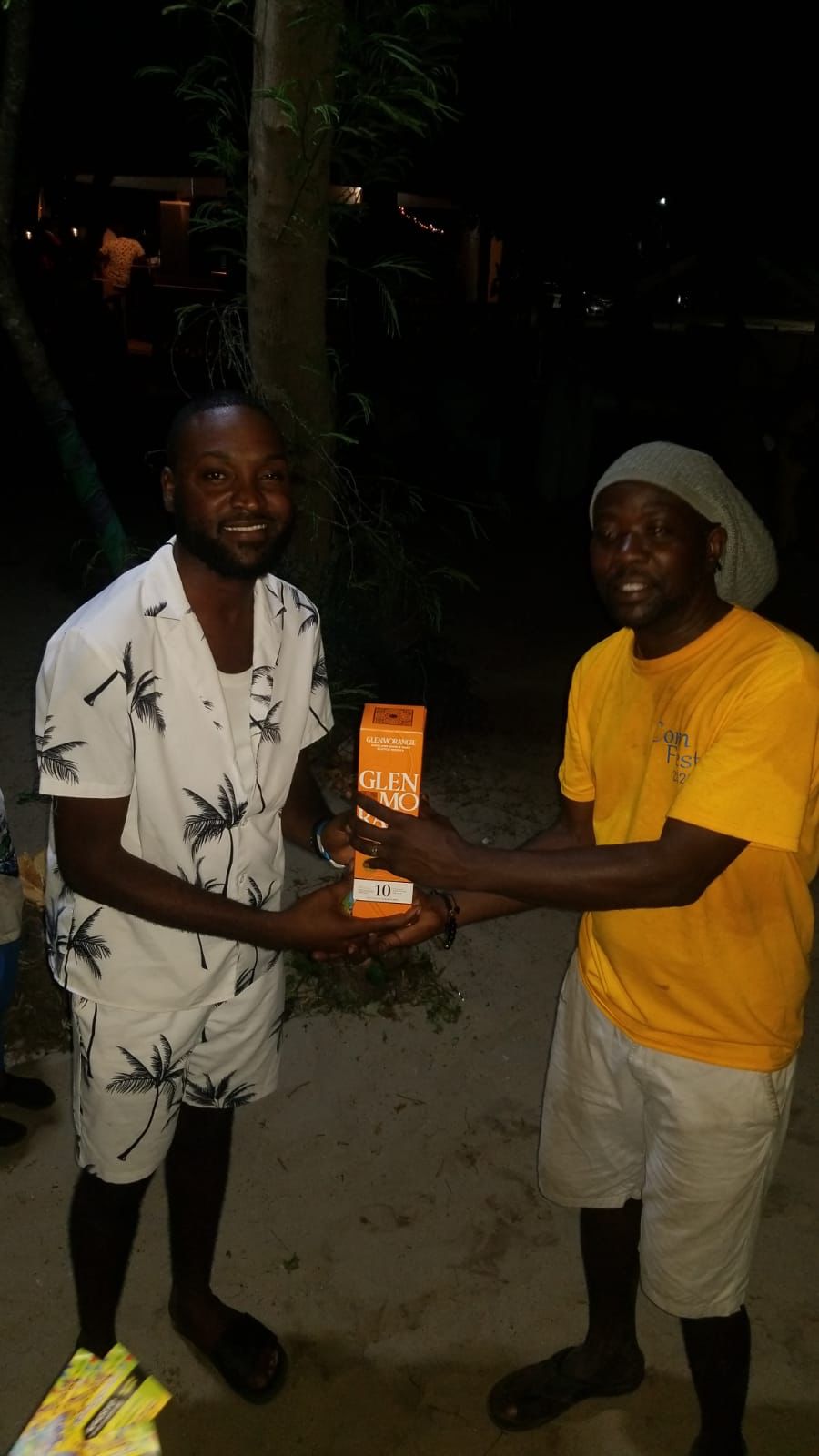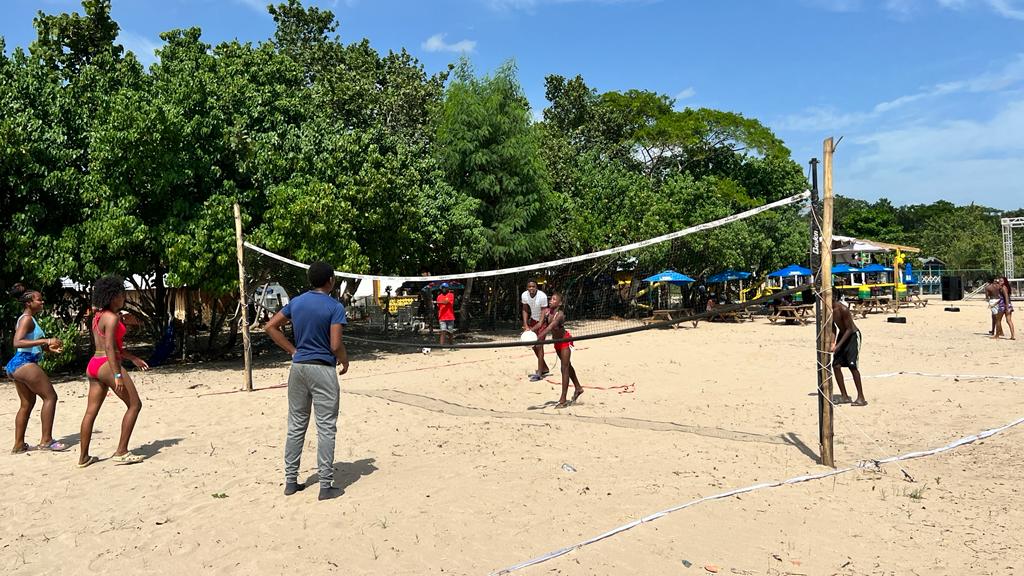 Vendors showcasing their offerings at Lola's on the Beach inaugural Corn Festival.