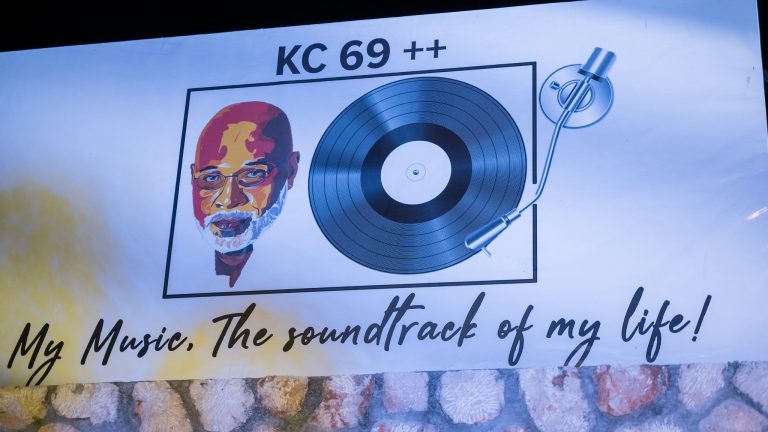 "In the end, it's not the years in your life, that counts, but the life in your years'.
And when that time shall have come, when Kingsley Cooper, reflects on the years in his life, he can be justly proud, of the life, in those years!
Born to parents Modesta Riley Cooper an educator, and Daniel Cooper, a Bespoke Taylor, in east Kingston, and growing up in Norman Gardens, Failure, was not an option for the young Kingsley Cooper, as his parents were strict disciplinarian, who had ingrained in him, the importance of hard work, and education, on the journey of life, and the task of achieving one's dreams. 
And back then, the mindset as to what was considered a successful life back then, was mastering a profession, and or a trade, but preferably a profession, such as a Teacher, or a Medical Doctor, as in the minds of those looking on, such professions came with 'what was considered respectability. And respectability was as important, as the ability to earn a living.
The problem was, the young Kingsley Cooper was not drawn to 'Respectable', professions, as his was an entrepreneurial geist, with music being his first love and driver, and so, in his early days, he set about harnessing his love for music and his need for a professional platform, by entering UWI, to study Law, whilst launching his own Disco – The Soul Construction Discotheque, much to the chagrin of his parents, who were deeply religious and never saw lawyering, as befitting; and regarded his venture, into the Discotheque Business, with great trepidation, fearing it would only take him further away from their teachings and a settled future.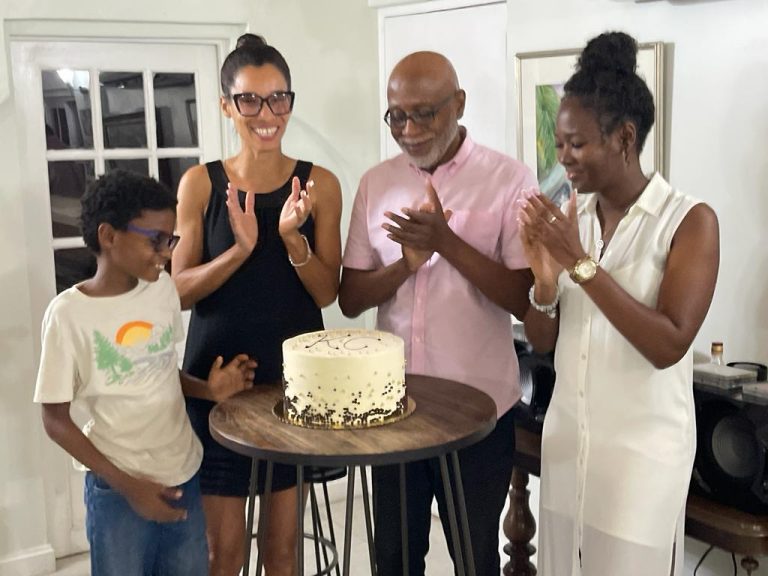 Undaunted by their fear, Cooper, pressed foot to pedal, and continued, on the path he thought, would see him mastering his own destiny. And that he did. After graduating from Law School in 1975, Cooper continued with his Soul Construction Discotheque, for an additional two years, before giving up his life as a graduate music-loving playboy, to concentrate on setting up an effective Law Practice. 
And still following his entrepreneurial geist, in 1980, he partnered with his friend and fellow Attorney, Hillary Phillips, to launch Pulse, Jamaica's and the Caribbean's first Modeling and Entertainment agency, with the catchy tagline Pulse, The Heartbeat of the Caribbean. And thus, the formation and launch of Pulse, heralded a new era in Jamaica, and its social conventions and how it viewed Modeling and Entertainment, as the dynamic duo of Hillary Phillips and Kingsley Cooper, were on the verge of transforming what others regarded as a past-time, was about to be monetized at a level never even conceived by onlookers, as the duo, was about to up the ante, and more, as they put together one of the best-production teams, to package and produce their entertainment offerings, as Pulse, to announce its presence, began by promoting a slew of international stars, who would be performing for the very first time, in Jamaica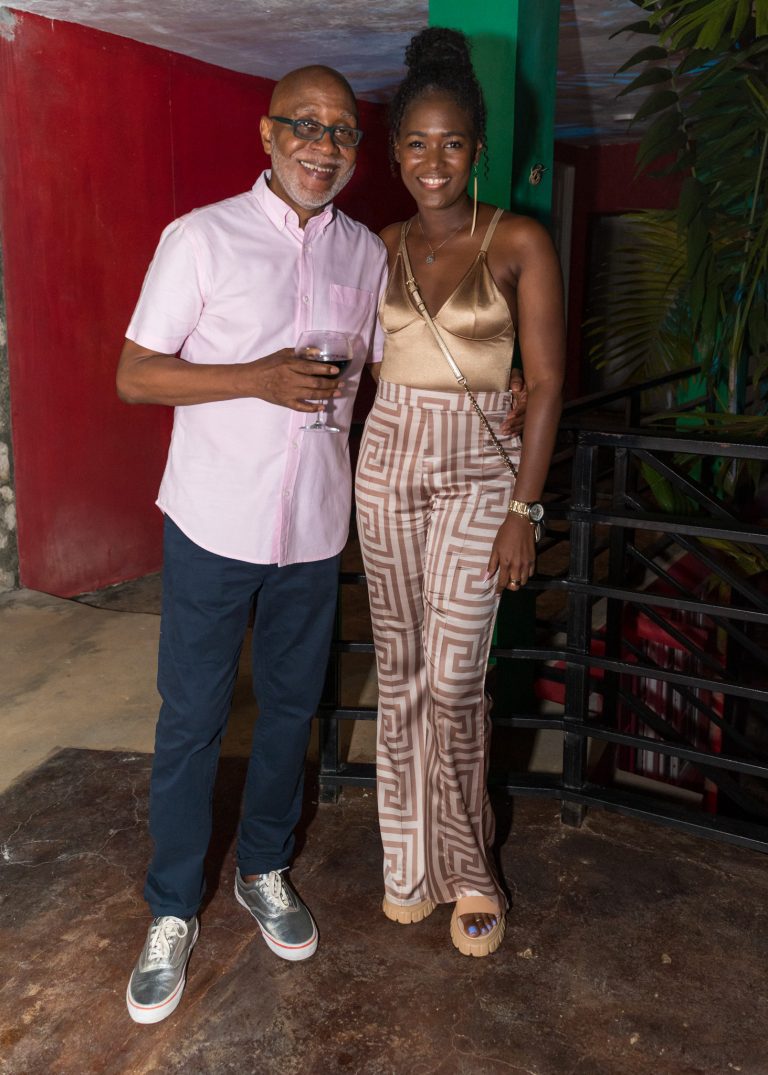 Some have since dubbed the early 1980s as the Golden Years, of Jamaica's Entertainment; as not only did Pulse; open up the Jamaican Stage to a number of international recording stars; but they also introduced the annual reggae Showcase, Dubbed SuperJam, the front-runner to today, many mega-one-night reggae concerts; whilst at the same time unearthing and channeling modeling talent, from Jamaica, unto the International marketplace, through its Marquee event, the Miss Jamaica Fashion Model Pageant. 
Well, in the beginning, many onlookers, and naysayers said Pulse, was doomed to failure, no doubt basing their assessment on the fact that the Pulse model, being pursued by Cooper and Phillips, had never been seen and or tested in Jamaica. And the truth be told, there were many, who through their connections and sense of entitlement, sought to scuttle the Pulse boat; as there were Lawsuits, Letter-writing campaigns; complaints about noise, unfounded snarky remarks, about exploitation, that were repeated and highlighted by the leading media house at the time; and general resistance to the change and opportunities, Pulse represented, and not just for its owners, but the doors and financial success it offered to young women who otherwise would have gone heralded and or slipped thru, the cracks, joining the growing cemetery of has-beens and also-rans.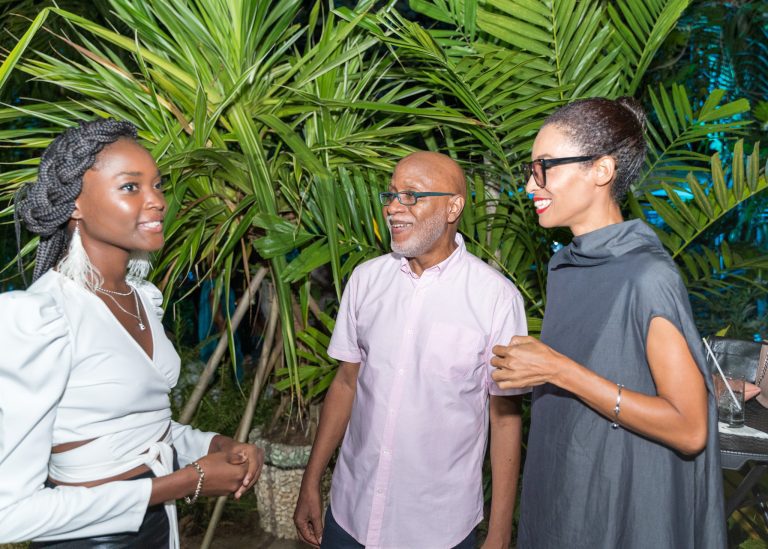 And just when the dust was beginning to settle, and Pulse, was all set to come into its own, there was the Finsac meltdown and all the financial challenges it brought to the fore. Which resulted in many established Corporate entities and Banks failing; and Pulse, being eyed as one expected to fail, following the collapse of such Financial Giants as: Workers Bank and associate Group; The Eagle Group; Calderon; Carinosa; the Brouhaha over the sale and scuttling of the sale of the Terra Nova, hotel by the political directorate; and the collapse of hundreds of Small businesses, that went under the weight of the Administration's High-interest rate regime.
The fact that Pulse not only survived, but that Kingsley Cooper, unofficially dubbed Jamaica's first Playboy, due to his life in the fast lane, evidenced by fast Cars, Porches' were his favourite; and always with a beauty on his arm, made him not only the envy of red-blooded youngmen; but the bane of others, who regarded him as a flashy usurper, who dared to chart his own course, as against falling in line, by taking up a job with a secondary Legal firm, and working his way up into recognition and acceptance, for a pat on the shoulder by the establishment; was making a go of his enterprise, was a rebuke that many found it difficult to stomach.
Today, Pulse is a Multibillion dollar ongoing concern, listed on the Jamaican Stock Exchange, it's signature real estate holding the nearly 15-acre Villa Ronai estate in Old Stony Hill, currently home to one of the City's fines restaurants; the venue of choice for many seeking a venue to host a wedding; a reception; a cocktail do, or simply just a place to celebrate life and milestones.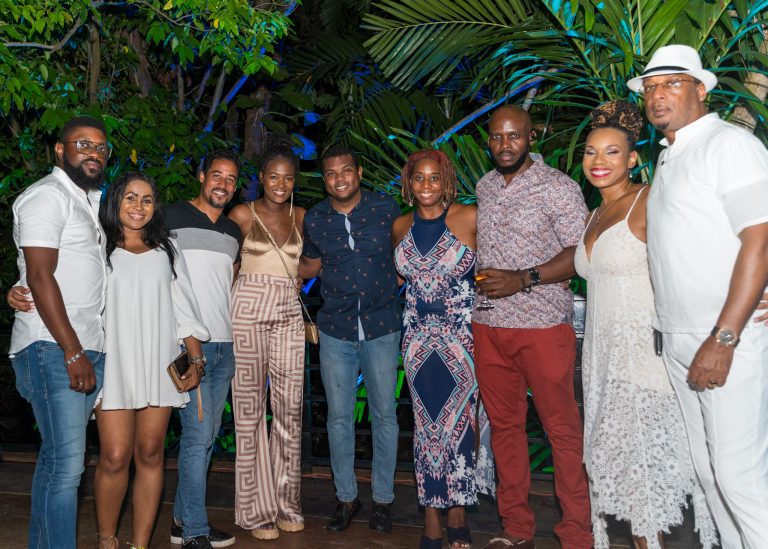 It's all that and more as Pulse's latest undertaking is a double offering as it is offering the Lofts; and Homes of Villa Ronai, a Pulse development, offering a select number of upscale homes, being built in the lush Stony Hill Countryside, and are on offer, as we speak.
It was to Villa Ronai, Pulse's Crown Jewel, that a critically hand-picked shortlist of friends, were invited 2-Sundays ago, to join Kingsley Cooper and his family, as a precursor to his 70th Birthday celebration, to break bread and make merry, in celebration of his milestone of a birthday, which was to follow on June 3rd.
And it was quite the fab outing too, as friends, relatives and well-wishers were treated to a steady diet of fabulous music, all selected by the Birthday Host himself, as the music he said was the soundtrack of his life. Chronicling, we assumed, his Journey over the years, to his mellow, self. 
And then there was the Fare -A Sumptuous Feast, prepared by Jackie Tyson and served up by her 'From Thought To Finish' Staffers, under the Culinary theme: From The Grill to Thrill -and included Lamb; Pork Chops; Tenderloin; Chicken, Seafood and Garden salad; with some dee-vine Cakes to top it all. 

Amidst the sips and spills; the dancing and meeting and bussing; among those we spotted sharing the occasion, included: Cooper's Longtime companion and Romae Gordon and their son, Cole Cooper;  his daughter Safia Cooper and her companion Sanjay Smith; Judge,(Ret) Hillary Phillips; her brother Jeffery Phillips; Senator Dr. Sapphire Longmore; Hortense Waul and daughter Dionne Gordon; Cannon Seranno Kitson and his fabulous wife and celebrated Attorney, Mrs. Denise Kitson; Media Doyenne Faye Ellington; Judge Nerrine Small; the vivacious Carol Reid; Celebrated Artist Joshua Higgins; the fashionable couple of Andrew Ashley and Sasha-Marie Ashley, who both donned White, for the occasion, with the aplomb and pizzazz of Global celebrities; songbird Charmaine Lemonious; the fabulous Mrs. Yvonne Spence-Cameron;' the lovely Debbie Blondell; the fab Dollis Campbell; Adrian and Nathalie St. Juste and son, Adrian St. Juste, Jr;  Pulse International SuperModel Alecia Burke; Harry and Annmarie Smith; the lovely Claudia McGann; Dr. Roger Irving; the fabulous Bertina McCauley, Dr. Kirk Waul; his son Carlos Waul and wife Joan also out; as were the striking Millicent Lynch; the fab Nurma James, escorted by the charming Alex Nunez; plus a number of others
The Birthday celebrations Continued on Saturday, June 3rd, at an intimate gathering, hosted at Cooper's Trafalgar Road Penthouse Suite, that ended way into Sunday Morning, as the Birthday Host and his companion took to the floor and closed out the celebrations in each other's arms, to the strains of Luther Van Dross's voice