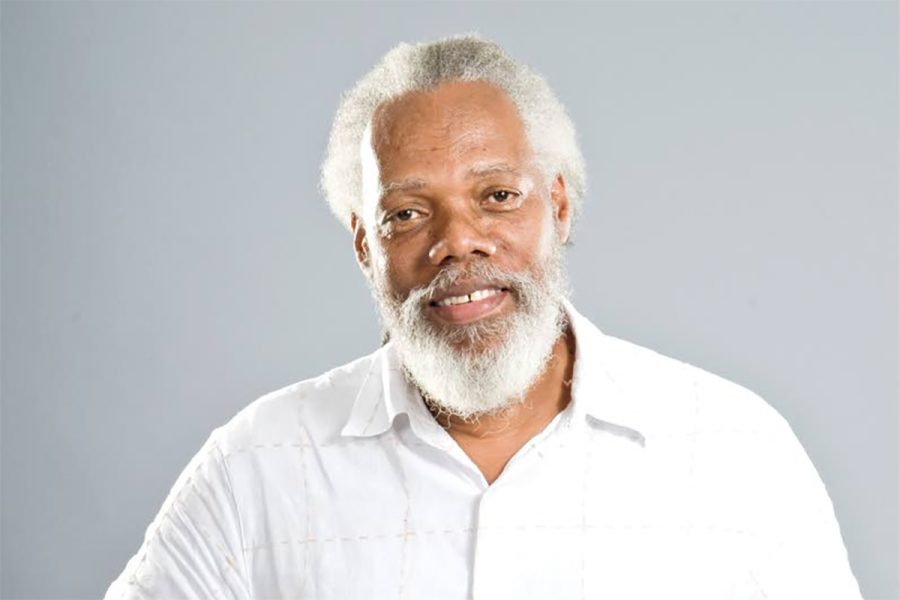 For many, it appeared the formulae for success as a Reggae Performer, or a Reggae Band, was to look pop-down and or frowsy; and or to spew vulgar, words, besmirching the Character of others, dehumanize some and or lambast those you disliked with threats of pungent violence. And if after trying all that, success still eluded you, then, you could always resort to bashing the Homosexuals, to get 'ah forward'. 
As A Founding member of the Group Third World, and possibly one of its early  Artistic Director, Ibo Cooper,  along with Cat Coore, Bunny Rugs, Irving Jarret and Willy Stewart, eschewed all that, opting instead, to rely on their creativity, and their authenticity, to forge their musical identity and acclaim, as against settling for the cheap thrills, of baseless, common, and pedestrian lyrics, that pandered to the baser instincts of the herd, for cheap popularity.
Ibo Cooper was a real artist. He was a man of principle, a visionary, an extraordinarily talented, multi-faceted human, who learnt a very long time ago, how to subjugate his ego, so it would not put him in conflict. And in learning to Master his Cultural Super Ego, Ibo Cooper found inner peace and beauty, which was transcendental. 
Slow to anger, if at all, Ibo, sought to nurture the genius in all whose path intersected with his; and whilst being cognizant of his own immeasurable talents, he was sophisticated enough not to dwell on that, nor did he seek to use those talents to act out as a prima donna, and or play the role of some kind of a savant, tho he was a savant to his very core. 
Frankly, We know and acknowledge that the price we pay for living is dying. And whilst we know and accept this, death, for many of us who survive those who predecease us, is still an unsettling rite of passage, as truth be told, subconsciously, many of us, have ascribed the status of immortality, to many a fellow traveler,, by assuming they Will always be around, because we are around, and their presence not only enrich our own mundane lives but blesses ours. 
Ibo Cooper knew that Third World was a different Group, they were not minstrels; or faddish, panderers, they remained true to their core, wrote music that was entertaining mind-food, avoided the cheap vernacular to appear rootsy; were unrepentant 'Up-towners' and played for the love of the music, not for the likes. 
Their formulae being so distinctly different, many thought the group would fail, as their storyline was not about the Universal 'Struggle', but was more about the universality of man's aspirations and his journey, from colonial mental domination and oppression to mental freedom.  So much so, that at one time in the group's history, Third World was the most admired Reggae Band Across the Globe, its members becoming inadvertent Sex Symbols, 
So good were the foundations, that the band is now celebrating its 50-plus years, and despite personnel changes, the band still maintains its across-the-board multi-generational appeal, largely due to the path laid out by Ibo Cooper. 
His transition, is sad, as it reminds us of our own mortality and date with death, but we should take comfort from his living example as we do from his music. As despite knowing he was afflicted with Cancer, Ibo, did not live in fear of dying but lived celebrating the gift of life, and the boundless talent and beauty of the world. 
So, saddened though we are by his transition, we do not mourn, as truly those of us who have survived him, have been truly blessed to have lived in the same time and space of one so exceptionally gifted, and so fabulously generous, nurtured like the Paternal Godling he was!
As A Homage to this Iconic Leader, Teacher Musicologist, Father and Friend, We include the Tribute below,:
REMEMBERING IBO COOPER -THE TRUTH ABOUT THIRD WORLD'S '96 DEGREES IN THE SHADE'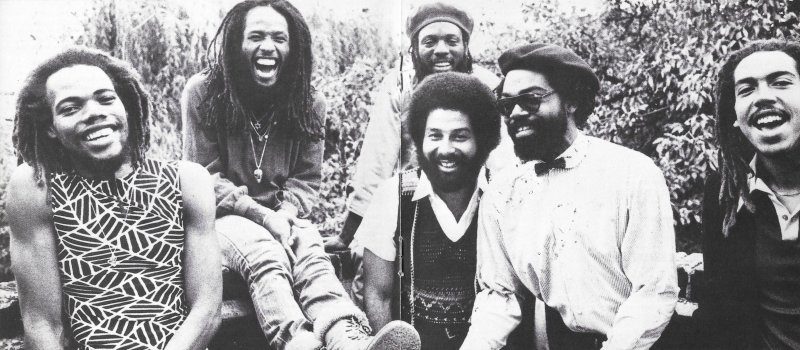 Most reggae fans have heard about Third World's 96° In The Shade, the second album by the Jamaican reggae group that was released by Island Records. I have heard the lead single '1865 (96 Degrees In The Shade)' thousands of times on the radio. I have also seen the group perform the track live at concerts in Montego Bay, Kingston, Toronto, Montreal, Florida, Philadelphia, Manhattan and most recently in Queens, New York.
I am a little embarrassed to confess that for more than 40 years I thought the song was about the hot climate in Jamaica and the sun burning at 96 degrees in the shade. Was I wrong! I only learnt the truth about the song when my high school classmate, Professor Colin Channer broke down the lyrics of the song in an interview on Groovin radio, 93.5 FM a few years ago.
"Said it was 96 degrees in the shade. Ten thousand soldiers on parade. Taking I and I to meet a big fat boy. Sent from overseas; The queen employs. Excellency before you I come; With my representation, you know where I'm coming from. You caught me on the loose, fighting to be free. Now you show me a noose, on the cotton tree. Entertainment for you, martyrdom for me."
Potent lyrics, sung by Third World members Ibo Cooper, Cat Coore, and Bunny Rugs.
If you still have not figured it out yet, the song is really about the events of the Morant Bay Rebellion that took place in October 1865. Paul Bogle, a Baptist deacon at the time, led an armed rebellion against the British authorities in the town of Morant Bay.
As Marco On The Bass posted in his blog, "The song is based on a historical fact, but it is never overt: at no point does it mention Bogle or Morant Bay. The year is the major clue to the poem's meaning.
The listener has to do some work. Although the rebellion failed, as '1865 (96 Degrees in the Shade)' makes clear, Bogle's actions reverberated across Jamaican history, sparking further revolts until the island finally won independence. Bogle is considered one of Jamaica's greatest heroes and he is forever memorialized by the song which is among Third World's most popular."
RIP IBO COOPER.