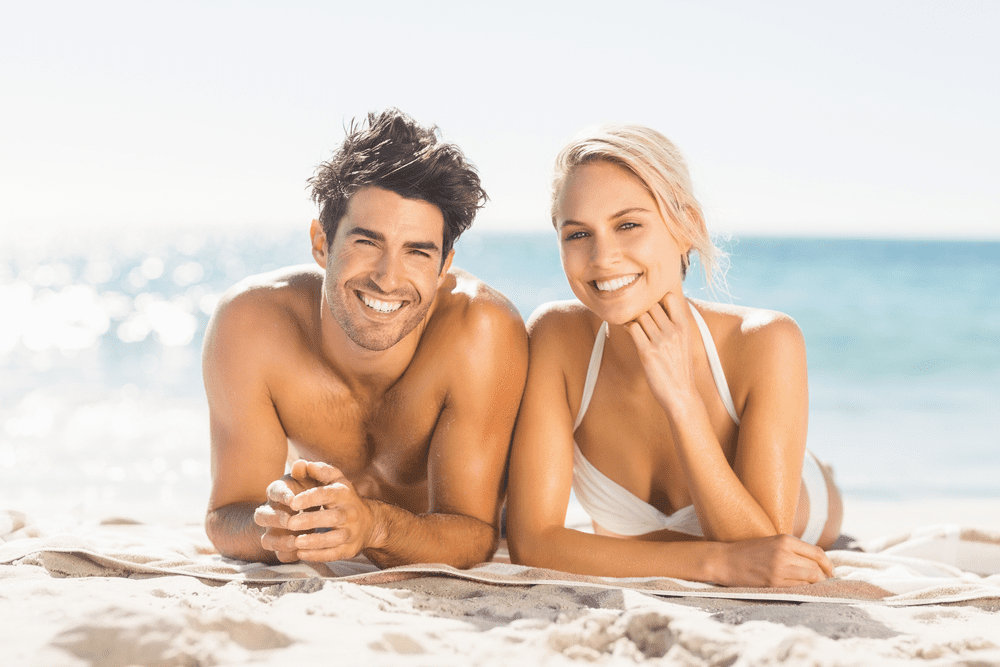 International Scammers or Tourists?
Often When People Hear The Term "Scammer", Especially When It Is Used In Jamaica, It Evokes Imagery Of Senior Citizens In The United State, Being Swindled Out Of Their 'Hard-earned' Retirement Nest-egg By Callous Young Jamaican Males, Who Then Use The Illicit Funds To Maintain Or Supplement A Lifestyle That Includes More Crime, Tinged With High-end Liquor And Fight For Ghetto Turf And Status!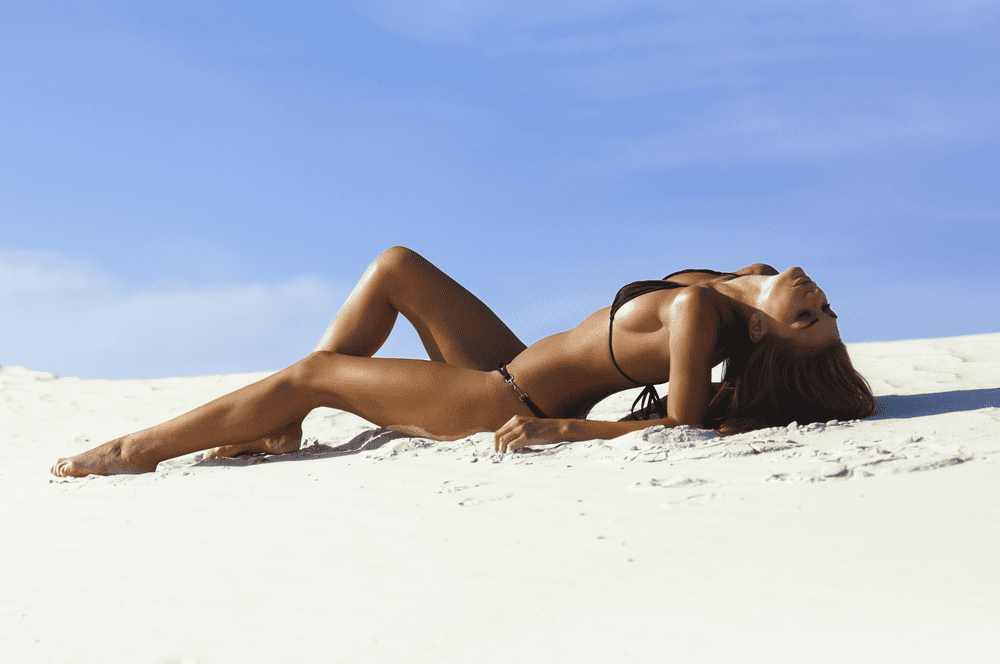 Few If Any, Ever Associate The Term Scamming And Actual Scamming With Americans, As Usually, Americans Are Regarded As "First-World" Inhabitants, Who Are Spared The Vagaries Of Poverty, Hungry, And The Need To 'Hustle', Due To The Magnanimity Of The Welfare State That Supposedly Underpins First World Countries, But Especially, A Country Like The USA.
The Truth Is, However, The USA Is Just As Crime-Ridden, Criminal-Infested And Laden With Its Fair Share Of Scammers And Fraudsters, As Anywhere Else, On The Globe. The Fact That This Is Not As Widely Publicised As Crimes In Some Other Countries; Or That Other Countries Have The Wherewithall To Bully Other Nations Or Even Threaten Them, With All Kinds Of Economic Retrobution, Makes It Way Easier, For The American With Criminal Designs, On Others, To Act, And Sometime With Impunity!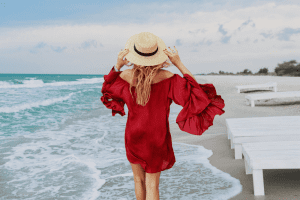 One Crime That American Nationals Have Perfected Over The Years And Is Very Successful At Effectively Perpetrating Seamlessly Anywhere Across The Globe, Is That Of Scamming Hotels And Resorts.
Here In Jamaica, And Across The Caribbean, Whilst US Tourists Forms The Bulk Of Visitors To Resorts, A Growing Number Of Them Are Being Black-listed And Being Made 'Persona-Non-Grata' In A Number Of Hotels And Resorts, As More And More Properties Become Savvy To Their Modus Operandi And Have Become Pro-Active In Preventing Their Properties From Being Further Victimised Or Falling Victims To These Professional Scammers!
And While Some Veteran Scammers Have Been Placed On Some Resorts And Hotels Watchlists, Others Are Not As The Ever-expanding Tourism Market, Makes It Difficult To Stay Ahead Of The Game In Identifying New Players.
While There Has Been Talk For Sometime Now, About Resort-Information-Sharing; Or Even Building An App, That Will Help Resorts Easily And Readily Identify Scammers; Not Much Has Actually Been Done To Address What Insiders Say Is A Multi-Million Dollar Business, That Far Outranks The Scamming Committed By Those Who Go After The Savings Of Gullible Retirees!
The Picture Painted By A Number Of Hoteliers Across The Region Is One Of Rapacious Individuals, Who Pose As Vacationing-Guests In Their Resorts, With The Sole Purpose Of Scamming Their Resorts Out Of Cash; Complimentary Stays; Meals, Etc., With Threats Of Lawsuits And Or Negative Publicity, That Scare The Resort Owners And Or Managers, Into Complying With The Racketeers, Rather Than Face Them Down…
Over The Years, Hoteliers Have Identified A Number Of Categories In Which The Scammers Have Become Versed And Successful. Many Of Them Have Documented These Cases Of Fraudulent Abuse; While Others Have Ammassed Anecdotal Evidence, That They Share With Senior Staffers, To Save Themselves And Or The Brands They Represent, From These Unscrupulous International Fraudsters.
Essentially, There Are Four (4) Areas Of Known Scamming, By The International Traveller, Especially US Travellers And Those Areas Are:
1. The Complimentary;
2. The Accident Victim;
3. The Insurance Scammer;
4. The Sexual Scammer.
According To Insiders, Some Attempts At Fraud Are Innocuous Enough, Others Are Diabolical Enough That Some Of These Would-Be Extortionists, Expose Themselves To Self-inflicted Physical-bodily Injury, In Their Attempts To 'Authenticate' Their Fraudulent Claims.
The Complimentary Hustle:
According To A Long-serving Hotel-GM Based On The North Coast, The Most Common Attempts At Fraud Is The Scam, Where A Guest Will Will Check In And Live High On The Hog, For The First Few Days Of Their Stay And When Faced When The Prospect Of A Hefty Bill For Living-It-Up, Having Consumed High-end Liquor, Dined In Speciality Restaurants, Utilising Room-Service, Etc., And Having Charged This All To Their Room, To Be Billed To Their Credit Cards Later, Will, Towards The End Of Their Vacation Period, Attempt To Stage A Fraudulent Intervention Such As Feigning Food-poisoning, Etc., With A View Of Having The Hotel Write-off Their Bill, Or Portions Thereof.
The Accident Victim:
Another Well Used Scam, Is That Of The "Accidental-Slip Or Fall", On A "Dry" Surface, Where Guests Will Claim To Be Suffering Excruciating Pain, And Demand Medical Treatment, With A Veiled Threat Of A Lawsuit Behind The Demand For Medical Attention. But The More Imminent The Possibility Of Actual Medical Treatment Or Examination, The Less Shrill And Or Vociferous The Claim Of Pain, And The Threat Of A Lawsuit Will Taper-off To Negotiating An Extended Complimentary Stay, Or A Future Stay…
The Claims/Threats Are So Frivolous At Times, Some Are Summarily Dismissed While Others Are So Egregious, The Police Are Called In. But The Challenge For Most Hotels, Is Separating The Actual Genuine Claims, From The Fraudulent Ones, As Sometimes These Complaints, Accompanied With Threats Of Lawsuit Includes, Being Supposedly Burnt By Hot Coffee/Tea; Feigned Mishaps Whilst "Enjoying" Watersports Activities; Even Disoreentation Due To Noise Pollution.
The Insurance Fraudsters And Inhouse Co-conspirators:

Another Frequent Scam Some Guests Try Pulling Off Is The One, Where They Cry "Thief-Thief",Claiming That They Have Lost Cash Or Jewellery From Their Rooms/Suite, And Then Threaten The Resort With A Lawsuit, To Replace Same, While Some Even File Insurance Claims, When They Return Home, For Supposed Missing Items/Cash Etc.
Some Guest Genuinely Misplace Items, And Some Occasionally, Lose Items, But More Often Than Not, Some Are Scammers, On The Hunt To Make A Quick Buck, And Do Not Care About The Reputation Of Staffers They Bring Under Suspicion Or The Reputation Of The Resort. And In This The Age Of Social-Media, Resorts Are More At Risk Of Losing Their Reputation Over Spurious Allegations, And So Are Quick To Settle, And The Savvy Fraudster, Being Cognisant Of This, Are Quick To Cash-in, On The Resort's Fear Of Negative-Publicity.
One Resort Manager, In A Neighbouring Caribbean Island Who Spoke On The Strictest Condition Of Anonymity, Confided To Our Investigating Team, That He Was Actually Surprised That After Investigating A Number Supposed Thefts On Property, They Were "Quite Surprised" To Find That Indeed, Some Reports Were Genuine, But What Was Surprising Was The Fact That A Number Of These Thefts That Guests Blamed On Staffers, Were Actually Committed By Fellow Guests!
According To This GM, Their Investigations And Reports, Duty Managers Became Suspicious At The Number Of Thefts Reported And So Instituted Additional Surveillance, By Adding More On The Ground Security Personnel And Some Hidden Cameras To Monitor Corridors And Walkways. What These Cameras Revealed And This Was Supported By The Security Personnel, Was The Fact That There Were A Lot Of After-hours Visits By Guests To Fellow GuestRooms At His Resort, For What Were Surmised As Trysts Or Extra-curricular Activities. And The Reports Of Theft, Usually Follow Upon These Visits.
Before The Installation Of The Cameras However, These "Visits" Were Always Denied, And Are Still Denied Even Now, As The Presence Of The Cameras Are Not Well Known. It Is Only When Presented With The Evidence, That These Guests Shamefacedly Withdraw Their Claims Against The Resort And Shut Down Their Generalised Accusation Against Resort Staffers.
But Things Came To A Head Recently, After A Couple Who Had Claimed Their Jewelry, Including Sentimental Wedding Bands, His And Her Rolexes, And Family Heirlooms Were Stolen From Their Rooms, At A Resort, On The Jamaican South Coast, And An Undercover Couple Was Placed On The Coach Transporting The Complainants To The Airport, And The Couple Noticed That The Complainants Began "Dressing" Themselves In The "Missing" Jewelry, As They Neared The Airport. They Telephoned Ahead And Had The Coach Met By The Police And Members Of The Resort's Private Security Detail, Who Removed Them From The Bus And Escorted To The Police-Station, Where They Were Questioned, That The Industry Players, Became Fully Aware Of How Widespread Fraudulent Claims Of Theft Are!
Sadly, The Offending Couple Were Not Charged, Or Even Detained, As They Claimed They Found The Pouch Containing Their Jewelry Whilst On The Bus, And Did Not Have Time To Report Their Discovery To The Resort.
Right!
Well, As Big A Threat As Fraudulent Reports Of Theft Is, To The Tourism Industry, All The Major Players, Agree, The Biggest Threat To The Industry, Is The Fraudulent Claims Of Sexual Assault, Routinely Made By Guests At Some Resorts.
Sexual Scammers – The Intentional Rape Victim:
One Resort Manager Is On Record As Saying, She Would Not Like One Genuine Case Of Abuse, To Go Unpunished Because Of The Fraudsters, But The Number Of Fraudulent Claims Of Sexual Assault, Is Staggering!
According To Her, Nine To Ten Out Of Every 10-Cases Of Alleged Sexual, Her Security Department Has Investigated Over The Last Few Years, Have Turned Out To Be False. And While A Significant Number Of These Cases Are Staged For Monetary Benefits, Some Accusations Are Made To Preserve "Honour", Safe-Face, Or To Simply Pacify Parents And Or Guardians, When A Young-Female Is Involved!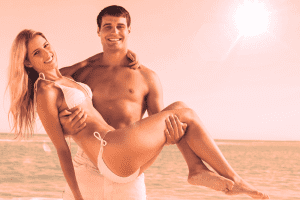 A Veteran In The Hospitality Industry, With Decades Of Service, She Asserts That For Her, Sadly, Sometimes Its Quite Easy To Spot A Staged "Assault" As In These Cases, The Complainant, Usually Introduce The Idea Of Being Willing To Walk Away, With An Out-of-Court Settlement!Some Accusations Are Really Sexual Trysts Gone Wrong, Where A Young Lady On Vacation With Her Spouse Or Family, Decides, Usually, As Her Vacation Is Winding Down, To Spice-up Her Vacation And So Makes The Conscious Decision To Have A Sexual Rendezvous With A Staff Member, With Whom She Had Grown Familiar, Over Her Stay. If All Goes Well, Then, There's No Problem. The Problem Usually Arise When, For Whatever Reason, The Encounter Is Discovered, And In An Attempt To Coverup Infidelity Or Promiscuous Behaviour, Rape Is Then Alleged!
One Such Case Was Recently Reported And Investigated, But Fortunately For The Accused, An Examination Of His Telephone, That He Volunteered, Revealed A Number Of Text-Messages Between He And His Accuser, Setting Up The Rendezvous. Needless To Say, When All Of This Was Shared With Her Irate Spouse, He Asked To Be Moved To Another Resort, Leaving Her Behind…
The Resort, Then Gave Her The Option Of Finding Her Own, Alternative Accommodations.
According To Insiders, The Majority Of Cases Of Alleged Sexual Abuse, Fall Under The "Template" As Outlined In The Scenario Explained Above – The Accusation Of Rape, Tho Fraudulent, Is Committed To Save Face, Not To Extort! Not So With The Extortionists!
For The Extortionists, The Playbook Is Well Known And Is Recognized Universally By Hoteliers In The Know. Couple Checks In, Usually Quite Friendly, And Make Friends With Guest And Staff Quite Easily; And Are Considered Extroverts, As The Wife Usually Flirts With Guests And Staffers. After Being In The Resort Long Enough To Know Their Way Around And Identifying Their Prey, The Wife Usually Seduces The Designated Hotel-worker And Invite Him Back To The Room – This Is After The Husband Has Been Conspicuously Drinking All Day And Supposedly Drinking Himself Drunk.
With The Husband "Obviously" Drunk, The Wife Then Plays The Role Of THe Damsel In Sexual Distress – Horny Wife, Whose Husband Is Too Drunk, To Get It On. With The Stage So Set, She Then Targets Her Prey, And Invite Him Back To Their Room, Where The Husband Will Ostensibly, Be In A Drunken Stupor And So Wont Be Able To Disturb The Action!
Excited By The Prospect Of A New Sexual Encounter, That Carries Possibly Benefits Such As A Tip, Or Even A Longterm Association, The Young 'Buck' Heads To The Room, Eager To Perform, And After The Necessary Ice-breaking Ritual, Unveils His A-Game…
Not Too Long After he Gets In The Saddle, However, The Husband Miraculously Awakens From His Deep-drunken Stupor, To Find His Wife Inflagrento delicto, Feigns Righteous Indignation, Outrage And Wounded Pride, And Threatens All And Sundry, But Making Sure, To Cause Enough Of A Brouhaha, He Attracts The Hotel's Management.
It Is Usually With The Arrival Of The Resorts Management, That The 'Buck' Hears For The First Time, That He Is Guilty Of Attempted Rape, Or Worse, Actual Rape!
Now, This Is Where Most Resorts Fall Victim Of Their Own Fears. Ever Shy Of Negative Publicity, Few Resorts Are Willing To Publicly Contest An Allegation Of Rape Made Against One Of Their Employees On Their Branded Property, And The Scammers Being Oh So Aware Of This, Having Set The Stage For The Grand Shakedown, Then Proceed To Close The Deal.
With The Go-To-Place For Most Resorts/Hotels Being That Of Hush It Up, At All Cost (Within Reason), Then The Next Step In The Scammers Playbook Is Negotiations, And THis Fits With The Resorts' Modus Operandi, And So Negotiations Starts In Earnest And Ends With The Scammers Laughing All The Way To The Bank. The "Accused" Then Becomes The Sacrificial Lamb, And If Not Behind Bars, Is Fired And Blacklisted By Other Resorts, And Essentially Becomes Unemployable!
Sadly, Its Not Just The Scammers Who Are Perpetrating This Wrong On The Innocent Youngmen, Who Are Usually Only Guilty Of Being Randy, The Resorts, To Maintain Their Squeaky-clean Images; See This Money As Hush-Money, And Pay Too Willingly Without Fully Investigating These Allegations To Stave Off Bad-publicity. And After All, Some Recoup These Payouts, From Insurance. The Result Of This, Is That The Scam Has Become Widespread, Leaving In Its Wake, A Number Of Destroyed Lives.
For Security Consultants, The Way To End The Rape Scam And Strengthen The Tourism Industry, Is To Start By Debunking The Notion That The Visitor Is Beyond Reproach, As The Evidence To The Contrary Is There And To Have All Such Matters Ventilated In Open Court, Instead Of 'Proffering' Financial Settlements To Accusers, As Over The Years, These Claims, Have Cost The Local Industry, Millions Of Dollars.
As For The Other Forms Of Scams, Bedeviling The Industry, The Security Consultants Maintain That The Way To Reduce Them And Their Negative Impact On The Industry, Is Multi-faceted And Should Start With A Repeat-Offender Register, And Their IDs And History Circulated Worldwide, And Should Include Information Sharing Not Just With International Tourism And Hospitality Players, But With International Airlines, As A Way Of Combatting The Practice And Reducing Its Global Appeal.
Until This Or Some Other Remedial Actions Are Taken, Young Hotel Workers Will Continue To Be Victimised As Rapists And Thieves, While Well Dressed Scammers Get-away With Milking The Calf That Keeps On Giving, Whilst They Destroy Hopes, Dreams And The Lives Of Dependent Family Members!!!
Reported By Chester Francis-Jackson from the North Coast.