"The Real Ghetto Prezident"
Once upon a time, it was considered fashionable in some places to frown upon and deride all things Ghetto. That has now changed, and the Ghetto is currently the flavour du jour.
You see, it is not that the Ghetto has changed, what has changed is the attitude of those who previously looked on the Ghetto with scorn, now do so as a source of inspiration in fashion, dance-styles, music, and popular idioms.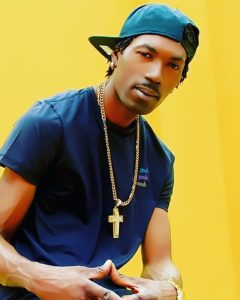 And why, you might ask, Ghetto, is suddenly the rage of its once fiercest detractors? Simple, Jamaican Dancehall Culture, is the toast of millennials across the Globe, as having grown jaded and bored with the status quo, the millennials, not unlike the hippies and beatniks of the 60s and 70s, are more inclusive in their musical and fashion taste, and are not constrained by the taste and or social protocols established by their parents.
And so, not to be left out, middle and upper-class Jamaica, has decided to hitch its wagon to that of the Ghetto, and not only go along for the ride but in the process, hope their stocks will be burnished by this association and or, flip the switch and become benevolent benefactors…and or beneficiaries by association.
Well, the "Ghetto" is no longer sitting around looking for a saviour. The collective Ghetto, has grown savvy and aware of just what they take to the table, and now, they too, are championing their own cause, and having grown wise to the exploitative ways of those who have befriended them in the past, have taken to embracing themselves, their fashion, language, food, music and dance.
In short, the Ghetto is representing and promoting itself, as against leaving it to others. And so, many urban Ghettos in Kingston, have become cultural centers, where for foreigners flock, to learn the dance, food, language, and attitude, which makes them Ambassadors, upon their return to their homeland, where they now stand out as exemplars, of the Jamaican international Cultural Explosion.
Well, the new mantra of the Ghetto is: "Nuhbady, Noh More Than Wi"., and instead of sitting around playing victim, are taking charge of their destiny, and owning what others have been expropriating.
To balance it all, residents of the inner cities, now hold regular dance classes for Foreigners, teaching them the intricacies of the dancehall, the moves; others teach cooking classes; while others teach style and pattern.
Taking it up a notch, however, is George P, a resident of the notorious enclave of Grants Pen, in St Andrew, who has been carving out a niche for himself as the self-styled "The Real Ghetto Prezident", and taking it to them!
Asserting that music is in his bloodline, he states that both Carlton Smith, from Tamlins fame and Mr. Vegas, are his cousins. And armed with this genetic link, The Real Ghetto Prezident, has entered the music industry with his debut single Buss On Goan, (2008) a catchy song and tune, that has been packing in some rave reviews and garnered airplay on a number of independent radio stations; and has seen many other artistes riding the rhythm to some successful hits.
It was this release that brought him an entree into the hallowed halls of Dancehall, earning him some coveted bookings, appearing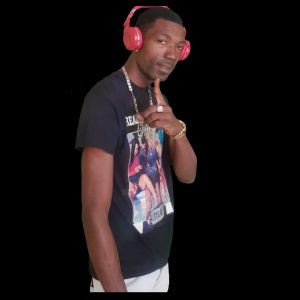 on shows such as: Chisolm Jamboree, Stars Among Stars, KQ Birthday Bash, Mello FM Road Show. the Junior Reid sponsored Cassia Park Peace Jamboree, and Movado's, Birthday Bash, that has seen these audiences eating up his performances.
Born Daimion Smith, and a graduate of the Tivoli Garden High School, The Ghetto Prezident, has been been making some serious inroads in the local dancehall since his debut single, but it has been his live performances that have been getting him his best reviews, and with recent releases: Ghetto Cry, Real Frenz, Real Ghetto Prezident, enjoying international airplay, and available on platforms such as: iTunes, Amazon, Spotify, the Ghetto Prezident is all set to storm the charts, with Ghetto Cry, leading the way, as this release charted on the Real Vibes Radio Chart, in the UK as # 1 and has been holding the Number 1 spot, for the last 3 Months.
He is the self-styled Ghetto President.