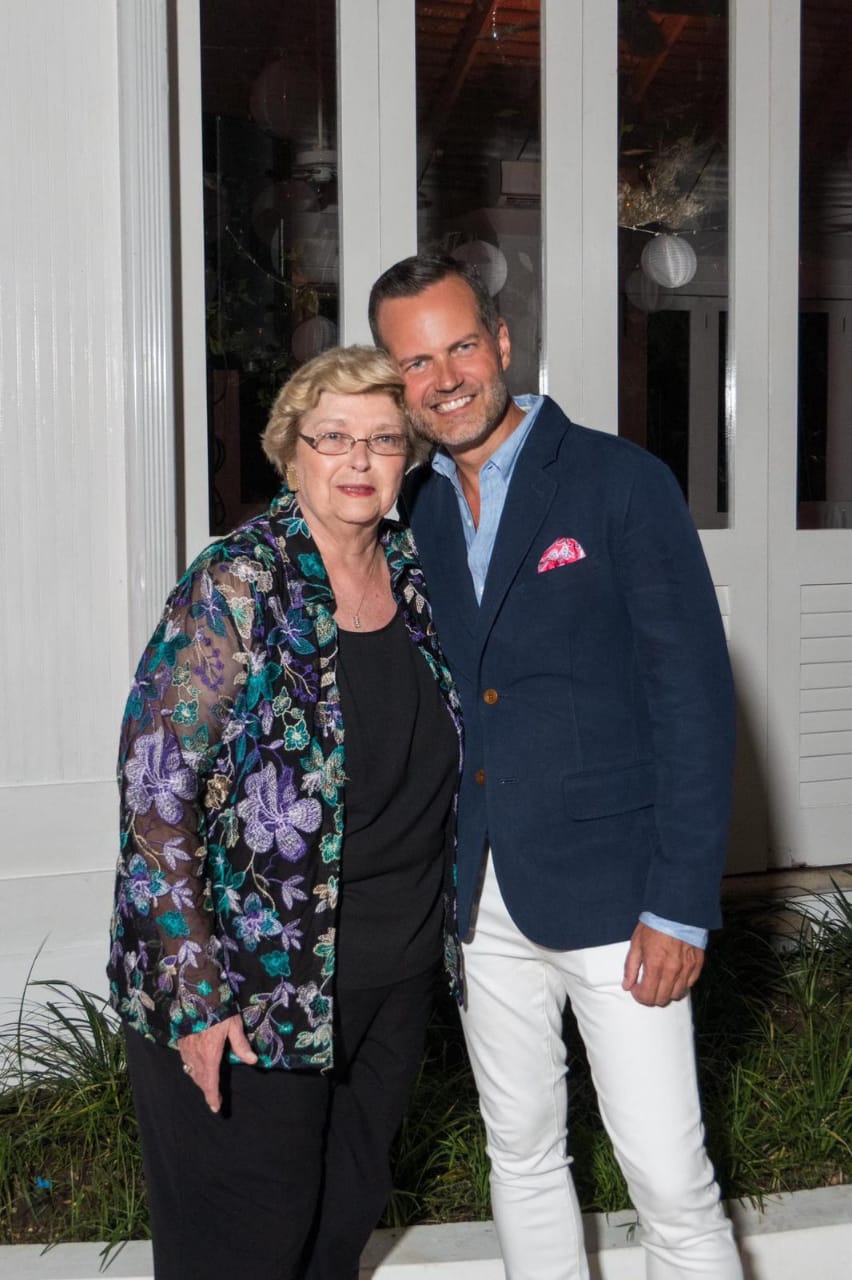 Celebrating 50 in Haute Style; With family and Close at Round Hill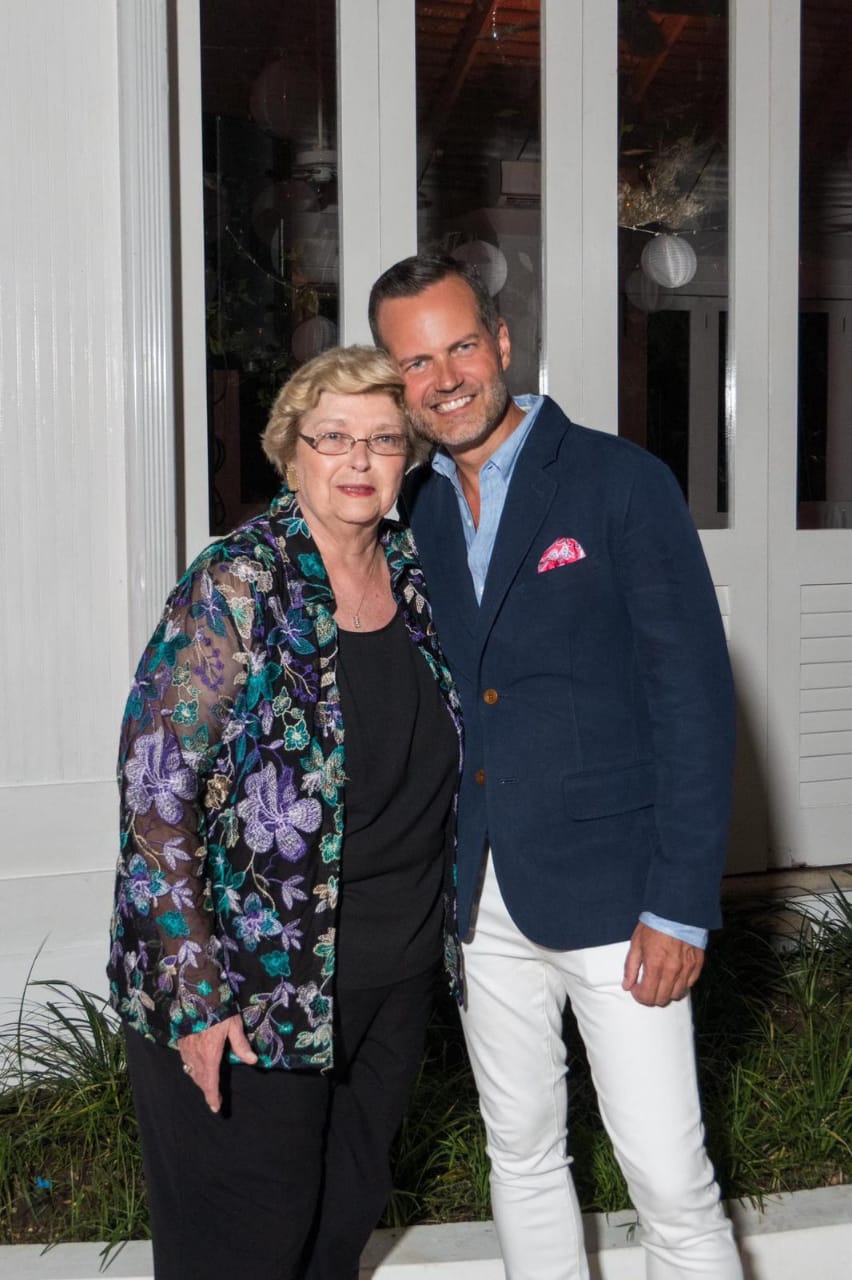 There's nothing like a special birthday to evoke grand celebrations, and when that birthday reaches a significant numerical milestone, then luvs, the fancier it all gets as there comes that point in everyone's life, when the light-bulb goes on, and viola, everyone knows, 'Life is just for Living…Well, more for celebrating than living…and what better to celebrate than one's birthday, and especially so, if that birthday is a marquee milestone!
Well, my dears, no one would ever accuse sales and marketing guru, Fred Dixon, he, the President and CEO of NYC & Company, charged with the overall responsibility for developing and implementing New York City's tourism marketing and convention development strategies internationally, as well as its' domestic leisure and business markets – of being a slouch when it comes to living and or celebrating life and all its bounties, because if anything, this bon vivant knows how to party and in haute style, so no surprise when, to mark his 50eth, he invited family and friends, to join him in Jamaica, to celebrate his 'coming of age party'.
And, in keeping with his signature sense of fabness, to say he invited friends and relatives to Jamaica, would be doing his choice of venue, a total disservice, as his choice was The Round Hill Hotel And Villas, that bastion of fabulousness that is home or hide-away to the uber-rich, royalty, celebs, actors and of course, the famous, and the beautiful people!!

Daahlings, we are talking the likes of Prince Michael of Kent; Prince Harry And Meghan Markle; Ralph Lauren, Sir Paul McCartney, Lyn Whitfield, Leslie Klotz, Nia Long, and that hunk, Kendrick Lamar, dear, they are all habitues, so, little wonder, that one of New York's leading social grandee, would choose the Pride Of Jamaica And THe Crown-Jewel Of The Caribbean, to celebrate his special day! 
My daahlings, it's just what the uber-fabulous do!
And to make it that much more special, the birthday Prince, simply invited 50 of his relatives and friends, along for the week-long celebrations and dears, nothing says primetime like the beautiful people at play…
Actually, Fred, arrived a week before the official festivities, and was treated to the very best of Jamaica, by his hosts, celebrated Hotelier and bon vivant Josef Forstmyr and celebrated masseur and raconteur, Richard Nelson. 
Dears, we are talking a weekend at the famed Strawberry Hill ultra-chic Boutique Hotel, in Irish Town; then traversing the Blue Mountains range down to Port Antonio; stops in Boston For Jerk; A Little Rafting; and of course, a few stops along the way back to Round Hill, to sample the food of the corner shops, en route.
Well, the tour of Jamaica, almost complete, it was back to Round Hill, for the official festivities and dears, we are talking a fabfest and nothing but, beginning with a welcoming beach party and bonfire on Thursday night to kick-off the celebrations and with friends and family jetting in from both ends of the 'Pond', not to mention the Continental USA, so you know we are talking anything but tame here, as this was all about Fred Dixon and celebrating his 50th and so this was not going to be one of those tame events!
The Beach party and bonfire were followed by Friday with the "Jamaica-Night Celebration" at the hotel grand terrace, with the traditional Jamaican celebration that boasted a Jamaican feast; Limbo-dancers, Fire-Dancers; Reggae, Rumba and of course, loads of rum-punch and, naturally, barefoot dancing…way into the night/morning.
Hope y'all know that for a weekend celebration like this, Sleep, is the enemy, and so, before y'all know it, was Saturday morning, and breakfast was immediately followed by the much anticipated Catamaran tour of Round Hill Bay and sailing-party, that was only served as a teaser, for the party, that was to come later, at the acclaimed, Cottage 29.
Now, Cottage 29 is the absolutely gorgeous home, and we mean House And Gardens Gorgeous here, of Josef and Richard, and Saturday-night, they played host to the Birthday Prince, his family, relatives, friends, and well-wishers, and for my word, fabulously so!
Neatly tucked on three levels of the Round Hill Estate, with an awesome view of the Caribbean sea, with a front-row view of the City of Montego Bay, Cottage 29, is and by itself, a classic work of art. 
Designed to reflect Jamaican period architecture, of the last century, it boasts three-bedrooms, a gracious living parlour, whose decor speaks of British influence, punctuated by millennial-flair, making for a serenely fab space; its lap-pool, emphasizing the truly artistic flair of the overarching beauty of the themed contrasts and honed style, that fuse in a happy meld, representing utilitarian contentment and understated grandeur. The Guest Cottage, so fine, the Cato Kalings of this world would call it heaven!
Anyway, it was to this little piece of the Garden Of Fabulousness, that is Round Hill, that guests from around the globe, gathered two Saturdays ago, to celebrate Fred Dixon's 50th birthday, and ah do declare, it will long be remembered for its sophistication, haute snobbismo and its free-styling, as baby dolls, there was nobody standing on ceremony here, so ya'll know it was Lit! 
Dears, definitely one of the season's hottest parties, and at one of the world's coolest places, which made it style purrfect and then some…But That was Saturday-nite, as Luvs, the partying continued On Sunday, with a Familial type brunch at the Resort's Terrace; and from the Terrace, it was to the Beach-bar, to warm-up for the Sunday-night finale, and we are talking Gala-Fab here, punctuated by a fabulous 5-course fare, glowing-speeches, toasts, and premium libations, to crown a week of celebrations and how!
But what's a trip to Jamaica, if one does not visit the Party Capital of the Caribbean – And So It was, come Monday, the celebrations took on a new flavour with an excursion to glorious Negril and its 7-Miles of cotton-white-sand beaches, just asking to be enjoyed…But, you know, they say, "What Happens In Negril, Stays In Negril', so my dears, y'all know, this here scribe's lips are sealed, but luvs, if one must celebrate, and we must, then a fabfest is the only way to go and doves, Fred Dixon, certainly showed us how it is to be done!
Among those down for the celebrations were: the Mother of the Birthday Prince: Mrs. Clella Dixon; his sibling  the fab Amy Dixon Miller; their Cousin, Former Beauty Queen and model, Donna Dixon Aykroyd; and Keith Douglas, who jetted in from the UK; as did the stunning Melanie Latham; Orlando Reece, who jetted in from the Big Apple, with his husband, Cedric Moreau; John Michael Beck who flew in from Texas; the lovely Patricia Onst; Greg Takehara, who flew in from Boston; the lovely Kim Patterson; and the Late Chef Colin Hylton, whose birthday Cakes, were the belle of the feast!
But dears, what was smasheroni. It was all that and then some So much so, two seasons later and people are still talking about this one!vc_column_text]