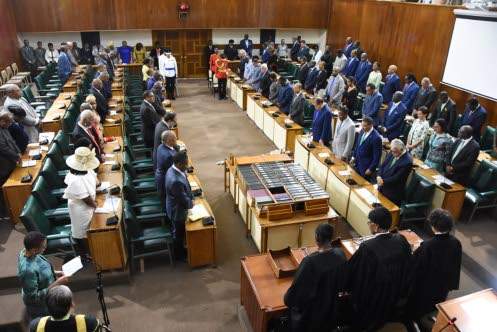 The 10 Best Performing Members Of The Government… And The 10 Worst!
In a recent survey carried out by Images and Profiles, as the Foundation for this article, our researches found that many of the respondents could not clearly identify half of the Cabinet and or MPs, and those who could, gave most a poor and or failing grade. 
This we found disturbing as the Ministers and Or MPs that they were able to identify, were "professional-politicians", who had been around for ages, and so had recognizable names. And even so, this worked against the long-serving incumbents, with that recognition, came the retort, 'all dem must go home goh siddung now'.
Our Survey was not a Scientific one but was done in a casual and informal manner, designed to elicit the most honest, even off-the-cuff responses, to arrive at a truer picture of the pulse of the people, instead of one, where the questions were loaded, to produce a specific set of responses.
For this article, we have edited the responses to reflect the predominant opinions/sentiments, as were shared with our team, not only for accuracy and brevity but also for entertainment, as we hope to entertain as we inform.