Jamaicas 15 Most Powerful Tycoons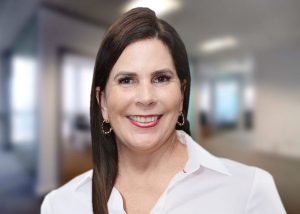 14. Jackie Stewart-Lechler: Is the Co-Managing Director of Stewarts Automotive Group, which holds the exclusive dealership and service for high-end motor vehicle brands such as: Mercedes-Benz, Suzuki, Mitsubishi, Jaguar Land Rover, and Honda Bikes dealership. And includes Stewart Industrial, Simpson Finance, and Budget Jamaica, a position she shares with her brother, Duncan Stewart, A company founded by her late father Richard Stewart and her Mom, his wife, Diana Stewart, (who now chairs the company). 
She is Considered a savvy business-woman by her peers, her hands-on approach to business and her penchant for staging interventions, as well as her passion for her country, earning her, the grudging respect of even her most ardent detractors. 
While Scions also rise, it is not often that they do and blossom, in the same timezone as their parental benefactors. But Mrs. Stewart-Lechler has, and in the process has also earned a coveted reputation as a respected and highly thought of scion. It is said of Mrs. Stewart-Lechler, 'her service in the Private Sector, is the public sector's loss, as she is a shrewd, hard-nosed operator, who enjoys shaking things up, in order to maximize and produce optimum results, instead of coasting on her laurels'. And unlike most in the private sector, she is not a political shrinking violet, who eschews the cut and thrust and or the political machinations, and has demonstrated a zeal for political organizational groundwork, that would impress even 'Doubting Thomas' of Biblical folklore.
Business observers expect no power-struggle or succession fight between her and her brother Duncan, for control of the family conglomerate, as they forecast a continuance of the harmonious relationship with the existing power-sharing arrangement going forward, but all commentators agree, it is Mrs. Stewart-Lechler, who holds and wields the power-balance, and is the one, more likely to assert her company's influence, in the political halls of power!
Married to James 'Fuzz" Lechler, they have four children.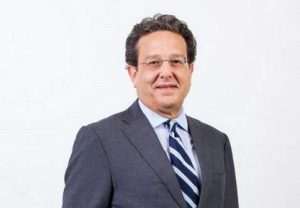 15. Joseph M Matalon: Say the name Matalon and almost every single Jamaican at home and abroad, will recognize it as being synonymous with industry and development, as the Matalon family has been one of the most industrious families to have emerge from post-independent Jamaica, steeped in the very fabric and entrepreneurial culture, of Jamaica, in that they not only helped in shaping that culture, they helped in defining it with their flagship ICD Group Of Companies, that was instrumental in creating many a middle-class community across Kingston and St Andrew, but are probably best celebrated for the creation of the bedroom community of Portmore.
Back in the day, it was argued that the Matalons were strategic entrepreneurs in that one half of the family was thought to support the PNP, whilst the other half supported the JLP. And according to this reasoning, the Matalons 'were never out of power!'
Their politics and strategic thinking aside, one thing that cannot be denied, is that the Matalons, perhaps more so than any other family, more so than any of the two political parties, have done more to transform and define the architectural and social face of Jamaica, with their innovative 'Housing-Solutions', than any other organizations, bar none, to date, in the history of Jamaica. 
Here is a family, that spearheaded a social housing revolution that began in the 60s, and is still the most significant intervention, to this date!
But the Matalons did not confine their activities to building houses for the emerging middle-classes, or to that of providing the emerging middle-classes with the requisite consumer goods and services to make for a bubbling new class of self-confident aspiring young professional class or the class of emerging bureaucrats, the Matalons were truly invested in, Jamaica, in education, the arts, culture, and its people, and saw themselves, as Jamaicans, invested in Jamaica, not as expats or absentee 'plantocrats' and or non-resident entrepreneurs, who visited ever so often to collect the fruits of their investments until it was seasonally due again!
They supported all Things Jamaican, not just their own endeavours, but all things…
From the heyday of the Matalon dynasty when pioneering brothers Aaron, Eli, Vernon, Isaac, Mayer Moses and Owen, lit the entrepreneurial and industrial torch, and carried it for decades building Jamaica and the family until they bequeathed a thriving group of companies to their scions, today,  'Little' Joe M Matalon) is the headliner for this illustrious family, and shillyshallying, the Matalons, are the pioneers of building and branding . 
Considered the arbiter of professionalism, Joe M Matalon is the Chairman of the ICD Group Holdings, a Jamaican based investment holding company, who has served as President Of The PSOJ; Chair Of The Development Bank Of Jamaica;  Chair of the Office Of Utilities Regulation; As well as Special Advisor to the Government of Jamaica on Economic and Financial Matters; And recently succeeding Oliver Clarke as Chair of The Gleaner Communications; his record of philanthropy and service to the less fortunate, is legendary! 
Joe M Matalon is uniquely placed from his perch in the Private Sector, to help steer government policies and direction, even reluctantly, as he is not one given to fanfare or hogging the spotlight!
Married To Tracy Matalon, they have a son,  and a daughter. It is thought, son, Mayer, is his heir apparent!