Jamaicas 15 Most Powerful Tycoons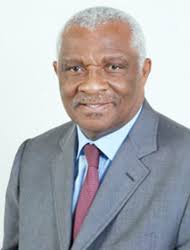 11.Dr. Glen Christian: The Founder Of The Cari-Med Group of Companies, is a self-made tycoon, whose remarkable story speaks to the fact that Jamaica is still a land resplendent with opportunities, for those with the vision, as it is said, Glen Christian started his professional life as a Teacher, before responding to his inner-entrepreneurial spirit, that not only transformed his life, but that of the commercial landscape of the Country.
Glen Christian is a quiet no-frills tycoon, who allows his business acumen to do his talking, as he moved from being a distributor for a pharmaceutical company to starting his own, with a meager staff of three, to today where that Company has grown so phenomenally, it now employs approximately 500 people, and has seen him earning the moniker, "The King Of Acquisitions".
Indeed, list of global brands acquired by Cari-Med; or that are distributed under the Cari-Med brand, reads like the Who's Who, of Corporate Jamaica, and speaks to Glen Christian's determination and quest, to make his businesses, of benefit to the Jamaican people and consumers. 
From its launch in 1986, with one generic brand, the Cari-Med Group of Companies has expanded to embrace and includes the distribution of Fast Moving Consumer Goods with brands such as Harpic, Lysol,   Gillette, Duracell, Wrigley, 3M, Ensure and Nestle Purina
2006 Saw the birth of a new company, Kirk Distributors Ltd., through the acquisition of Colgate Palmolive Jamaica's assets and distribution rights for its products in Jamaica. This further led to the distribution rights for other multinational brands, including Johnson & Johnson, Reynolds, and Clorox. The expansion via acquisitions continued in 2013 – when the company acquired the Kendel brand, a national company, now a formidable brand of food products widely distributed in Jamaica and some diaspora markets. And this was followed-up in 2015, with the acquisition of Federated Pharmaceutical a manufacturing company formerly owned by, J Wray & Nephew Ltd. with brands such as Cetamol, DPH and  Vigorton.
And then, in 2016 Cari-Med's acquisition of Colgate Palmolive's regional soap brands such as Bomber, Refresh, Carbolic, Mildex, and Castile; giving birth to the formation of a second manufacturing arm, Bomber Manufacturing, which produces the soaps for distribution in Jamaica and throughout the Caribbean.
His wife, Marva Christian is the Company Secretary, and they have two sons and two daughters, it is not clear, however, if Dr. Christian has anointed a successor to his pharmaceutical and distribution empire.
A sailor, who enjoys the seas, PB, wife Jennifer, and their two children, are known to entertain on their yacht regularly, cruising the Cays off the Port Royal coastline.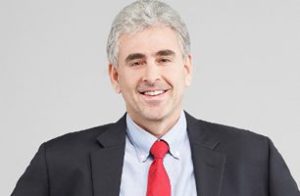 12. Christopher Bicknell: Is the almost reclusive CEO of one of the Country's better known Corporate brands, Tankweld Metals Ltd. Generally, highly respected as one of the CorporateJamaica's Cutting Edge Entrepreneurs, "Chris", as he is known to his friends and business associates, is considered a Jamaican, Regional Powerhouse, known and celebrated for his business acumen and political savvy, with a CPA designation to boot, and saw him serving as a Director, Of the Country's Central Bank.
Whilst Bickness is celebrated for his business prowess, his philanthropic commitments and dedication are little less known and so mostly go unheralded, but there's no denying his corporate benevolence and or his personal commitment to uplifting the economically disadvantaged or those the society is wont to leave behind and or ignore. To this end, Bicknell serves as the Vice-Chairman of Food-For-The-Poor Jamaica; and has fathered many initiatives and interventions such as Hurricane Relief efforts; Sponsored sporting activities/competition in rural Jamaica and some inner-city communities; whilst expanding his empire, which now includes Proven Investments Limited.
Proven Investments is considered one of the Caribbean's leading Investment Companies, incorporated in Castries, St Lucia, with its Management Company, Proven Management Limited, located on Lady Musgrave Road, In Kingston, Jamaica; and since its incorporation, has proven to be a trailblazing Investment bonanza, marshalling billions of dollars in investment capital.
Thought to be politically 'neutral' Bicknell, is known to cultivate friends from both sides of the political fence here in Jamaica and is considered one of very few entrepreneurs with the business clout and financial wherewithal to be able to call policy shots and or help to create them.
Married to Anita McConnel, they both have 4 daughters and a son.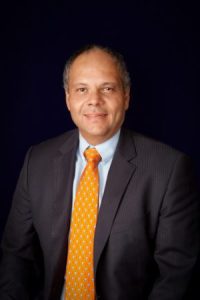 13.Mark Myers: Is the head of Restaurants Of Jamaica Limited, the family-owned business that is the holder of the phenomenally successful Kentucky Fried Chicken Franchise, here in Jamaica, as well as Pizza Hut, was officially launched in 1975, by the family patriarch, Capt. Tony Myers, with its Flagship store, at 170 Hope Road, in the Nation's Capital. After his unexpected transition in 1990, when the children were still in College,  it was up to family matriarch Lorna Myers, to steady the corporate ship and that she did until her children were ready to take it to another level. 
Today, the children, headed by Mark Myers, supported by sisters, Michelle Myers-Mayne and Tina Myers-Matalon, have upped the ante and Restaurants Of Jamaica, has made Kentucky Fried Chicken, a household name, with branches in eleven of Jamaica's 14-Parishes, employing roughly,    and many patrons, considering the fast-food, a gourmet treat, for special occasions and especially on Sundays.
Considered a retiring personality, Mark Myers and wife Karen, have three daughters, and he is considered one of the country's most levelheaded entrepreneurs, which has seen him being called upon to sit on such prestigious boards such as the BoJ, Jampro and Barita Investments, and a history of corporate and personal philanthropy, that makes him an exemplar.
Described as one who plays by the rules, instead of inventing his own rules, Myers is an easy-going, mild-mannered titan, who has not only garnered the respect of his peers, he is celebrated amongst them, and it is said of him, he is most likely to put Jamaica First, when it comes to policy deliberations and directions!