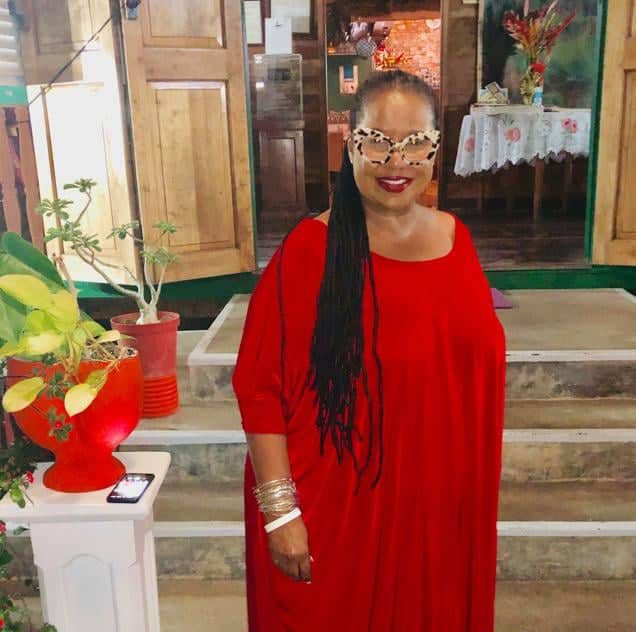 Meet The Fabulous Mrs. Betty Delfosse-Ingleton
Jamaicas Lady in Tanzania
The Fabulous Mrs. Betty Delfosse-Ingleton, Jamaica's Honorary Consul, in Tanzania, is the Lady-in-Red, and the fashionable resident of Dar es salam, where she owns and operates a number of Jamaican specialty-restaurants, including traditional Jamaican restaurant, serving up Jamaican dishes, with her signature elan., A Raw-Food Deli, and A Vegan Restaurant Food Bar, that are all the rage in 'Dar'.
Before emigrating to Tanzania over a decade ago, Mrs. Delfosse-Ingleton, was a successful entrepreneur who ran her family roofing and construction businesses, following the passing of her father, but transitioned to a Chef Extraordinaire, after being encouraged to create an eatery by the many friends and associates who had guested at her chic riverside cottage in Stony Hill, for her coveted soirees and musicales.
This saw her taking the plunge and so she opened up a fashionably quaint eatery, named Velisa's in greater New Kingston, across from the Terra Nova Hotel, that was made famous for its sophisticated cuisine, that was designed for the discerning palate, and was the "In-Place", for diners with a discriminating palate, and a penchant for esoteric adventures,  as she specialized in haute-cuisine that was indeed a gastronomic tour de force! 
Her home in 'Dar', apart from being home to the Jamaican Consul, is perhaps the most celebrated Honorary Consul, as it is a must, for Jamaicans visiting Tanzania and is the preferred 'chill-spot' for expats and visitors alike, who go to soak up the Jamaican vibe…