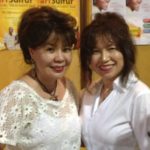 Having suffered with severe acne in her teenage years, she has first-hand experience of how this condition can negatively impact self-esteem and lead to depression. This life-changing experience inspired her to study dermatology and she has devoted her career to empowering people with the knowledge and products necessary to achieve healthy and beautiful skin.
Dr. Yap received her undergraduate degree with honors in Pure and Applied Chemistry and her Medical Degree from the University of the West Indies. She completed her advanced studies in Dermatology with Distinction at the prestigious University of London – St. John's Institute of Dermatology.
After returning to Kingston, Jamaica in 1993, Dr. Yap established successful private practice treating acne as well as addressing a multitude of cosmetic concerns, such as, keloid scarring, seborrheic dermatitis, abnormal pigmentation and hair loss. She is also Chief Executive Officer of Apex Healthcare Associates, the largest medical center in Jamaica with over 30 medical practitioners in two locations in Kingston and St. Catherine.
In 2011, the Kiwanis Club of New Kinston presented Dr. Yap with the Award of Excellence for her contributions to the field of dermatology and accomplishments in business. She frequently shares her knowledge and experience as a dermatologist, through articles in the local newspapers, radio and television programs.
With Felice Campbell, Dr. Patricia Yap developed ariSulfur Facial and Body Treatment Bar, the first in a line of products specifically targeted to people of Afro-Caribbean descent. The acne treatment and prevention bar was successfully launched in June 2012 and received the award for Most Innovative Skincare Product by the Jamaica Observer. Dr. Yap and Ms. Campbell are the co-founders of ariSkinCare (www.ariskincare.com), a skin care product development company focusing on over-the-counter solutions for common skin conditions in black and brown skin. The Company now has over 11 sku's targeting common skin conditions such as acne, razor bumps, eczema, hyperpigmentation, liver spots and severe dry skin.