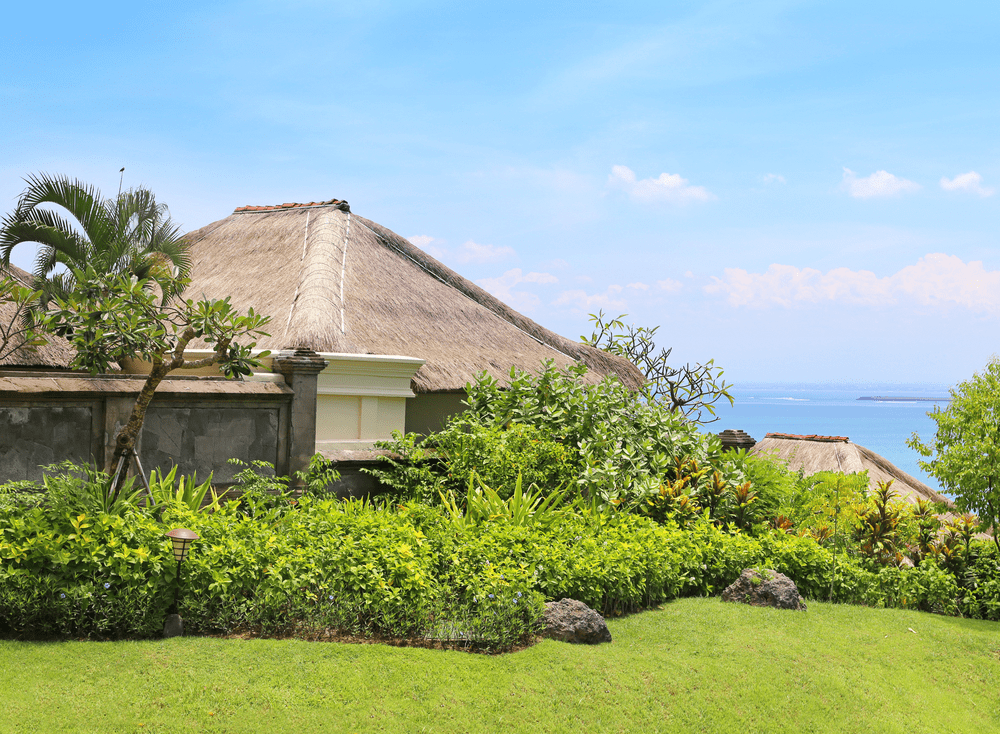 Jamaica, for all the reports of violence and political skullduggery, is still a beautiful place – Its real Estate, still one of the most sought after, globally.
Whether it's the international uber rich mensch who make their winter homes the on the hallowed grounds of the Round Hill Hotel And Villas; or the Glam enclave of the Tryall Estate, to the verdant hills of St Mary, the preferred locale of the Birkenstock-wearing crowd; or the virginal beauty of Portland, that appeals to the more introverted among us; or cross the island and head for Treasure Beach and or the enthralling beauty risque Negril, Jamaica, as a vacation home or investment portfolio, is literally Hot Property, and especially so, to residential homeowners.
Once upon a time, not unlike the international chicsters, Moneyed-Jamaicans, would go hunting for a second home in Florida, and or some other Caribbean Territory. Well, not so anymore, as more and more of the Moneyed Class, are now purchasing second and third homes here on the rock.
To be sure some Jamaicans still have second homes abroad, but even more and more Jamaicans abroad, are now buying and or building second homes, back in their homeland.
And As More And More Jamaicans acquire homes, the growth in interest in real estate, especially the growth in First Time Buyers, has seen a paradigm shift in the housing market and positioning.
With new complexes crowding the old cities of Kingston and Montego Bay, housing developers are now concentrating their efforts in building and creating new and more bedroom communities, away from these over-populated urban centers to facilitate and accommodate new homeowners with the penchant for the urban-rural living – In that they work in the City but escape to suburbia, after work. And with the opening up of the Island's interiors, with new cross-country highways, commuting just got that less odious.
And so it is, perhaps not at all surprising, that some folks now pretty much reside in rural Jamaica, and commute daily to the urban centers, for work. One such Rural Bedroom community, that serves as a vacation home for some and a residential community for others is the Lee Issa development, some say "out in the middle of nowhere", in Richmond, St. Ann.
Indeed, Richmond Estate In St. Ann, is a fabulous bedroom community, that has seen many a-people from Kingston and Montego Bay relocating from these two urban centers to this tranquil, well-ordered community, boasting all contemporary facilities, inclusive of one of the finest shopping marts, to be found on the island.
What makes The Richmond Estate, the success it is, is that it's really a hybrid community, as while it has a large residential community, it also boasts a large expat community that for whom, Richmond is their Vacation Home. In Fact, the Richmond Model has been so successful, that it is being replicated elsewhere, by other developers.
But, as pointed out earlier, the boom heating up Jamaican real estate, is not just confined to First Time home buyers, as indeed, there is also a spike in the purchase of secondary (vacation) homes, by the MBA, BPO, and dot.com crowds. And then there are the Captains of Industries; Business-Moguls and the Nouveau Riche, who are all shopping for second and third homes…But not just shopping, as any old address will not do…
These shoppers are strictly high-end buyers, eschewing new developments, opting instead to buy into established enclaves and old neighbourhoods, so as to avoid some of the poor-show-great and or Loud-N-Boasy, crowd.
For these buyers, the cost is usually not a factor, but having the "Correct" address is! And for them, the "Correct-Address", translates to old, fixed neighbourhoods, not about to become overrun by new highrise apartment complexes as old neighbourhoods crumble and give way to new stone, multi-storied monstrosities!
Among the ranks of these second and third-time purchasers, are those who are seeking investment properties, that they purchase and then lease to high-end customers such as business executives; diplomatic missions; expats and transient wheeler-dealers. Then there are those who are seeking beach homes and mountain retreats, far and away from the maddening crowd.
For these purchasers, the preferred properties are to be found in the exclusive enclave of "Greenwich", up in the Blue Mountains Range, Near New Castle; And or Millionaire's Row, A Swanky Community of Villas, in Discovery Bay…For both these enclaves, the waiting list of hopefuls is a virtual who's who of the rich and famous, and not just nationals, but includes a number of international jet-setters.
To be sure, Chris Blackwell has made the parish of St Mary, another "It" real estate gem, using the Blackwell magic and the history of the parish itself as its own platform to attract the international chi-chi crowd, and it's working like a charm Meanwhile, over in Port Antonio, Jon Baker is quietly transforming the Parish of Portland, as one of the most desired vacation hotspots for Europeans and others, wanting a place in the sun, and not crowded say, as in Mallorca.
Meanwhile, for the newly monied or even old money, the prized addresses are to be found in neighbourhoods such as Millsborough, Jacks Hills, Cherry Gardens And Norbrook – As these bedroom communities are close to the business districts of New Kingston And Downtown Kingston; Close to the preferred schools; surrounded by a number of high-end shopping malls; Bistros; Cafes; Winebars and smart eateries. Not to mention Spas, Gyms, Hospitals and the finest hotels this side of the Caribbean, boasting some of the City's finest restaurants.
The Stony Hill neighbourhood is still considered the creme of the crop, for its olde world charm, rolling estates, and acreages, that allow for good fences and better neighbours.
Alas, it is not for the up and coming as the Traffic into and out of the neighbourhood is so horrendous, it would try the patience of Job. While cool-cool Mandeville is the preferred address for retirees, the climate and laidback chill, making for a welcoming atmosphere. And for those hunting outside of the urban corridors, the recent developments, in the communities of Drax Hall; Richmond Estate; and Trelawny, represent the best deals for the young professionals and first-time buyers, as Portmore has become another traffic nightmare.
To be sure, there are several other booming communities and one and one deal to be made off the beaten track, for those not caught up with life in the urban jungle or keeping up appearances in some rural village. But good deals are out there and are getting harder and harder to find, because everyone is now in the market for a new home, an upgrade or a money-maker, making for a busy and crowded field.
Real Estate Opportunities