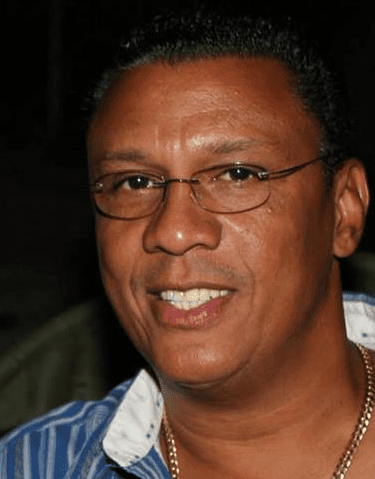 10 Things We Did Not Know About Gary Coulton

6. His "Best-Man" at his wedding, was his longtime friend but was not a Man, but a Woman, as he asked his friend of longstanding Ingrid Green, to be his 'Best-Man'. She rose to the occasion, Tux and all and today heads still turn when he shares this bit of info with others. But the best part of it is the fact that today, Ingrid Green is still his Best man and he is still her go-to friend! 
7. He is the son of celebrated "Radio-Actor" Audley Coulton, better known by his character, "Cyclops" in the long-running Radio Drama, "Dulcimena", that dominated the airwaves during the 70s.
8. A man who works hard and plays hard, he is celebrated for having created a "Beach", in his backyard, at his Florida home, during the summer of 2011, complete with sand, lifeguard,  and the requisite beach and party paraphernalia, for his pleasure and the entertainment of his guests. Today, his inland beach, and the parties that accompanied this 'seascape', is still one of the most talked-about party-innovations, with many an attempt by others to duplicate the refreshingly novel, party concept.
9. Believes the Educational System, under-prepares our people for the realities of Todays World and should be repositioning itself, through political leadership, to address the contemporary needs of the modern workforce and business environment, rather than Educating the population to become clogs in the existing wheels as against masters of our own destinies, as Captains of Industry and or Inventors, Entrepreneurs, and or Innovators.  And Says: "An Educational System geared towards the "Look Ah Work" mentality, will not move this country and its people forward, but will forever hamstring their ambitions and potential". 
10. Is an advocate for the reorganization of the Banking and Financing Sectors, with a view of making them more responsive to the financial needs of the entrepreneurial class, as against being focussed on financing consumer-oriented projects. Our Banks And Financial Sectors have been promoting massive consumption as against promoting and or providing incentives for national production and thus failing to realize that what is needed is a partnership between the Private and Public Sectors designed to spur growth and thus widen participation in the economy and expand the economic pie, instead of fuelling consumption and then boasting of earning millions on defaulted loans. The Country needs a paradigm shift and it needs it now, to harness the creative, agricultural, skilled, and entrepreneurial blends needed to transform the country and economy from a struggling backwater to global showpiece![/vc_column_text][/vc_column][/vc_row]