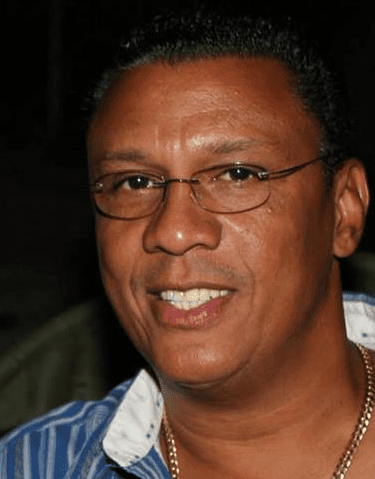 10 Things We Did Not Know About Gary Coulton
1. Farmer Gary Coulton, Is A Gourmet Cook: Known in his early days as a part of the "In-Crowd", Coulton, was a regular face on the Club scene, back in the day, before he left Jamaica, to seek his fortune in the USA. It was while living in the USA, and Farming there, that he learned the art of entertaining and with that, the art of preparing and serving up great dishes! This, his wife of 10 years, Dr. Zoe Coulton, says was the dealmaker in their union, "as he doesn't just Cook, for him each occasion is a Command-Performance". But When he Cooks, he does not eat his own meals and prefers to eat something different.

2. He Is A Jack Of All Trades, And A Master Of Them All: You all have heard the saying: "Jack of all trades and master of none," right? Well, Coulton is the Jack of all trades and the master of them all as whilst not certified in any of the following, he is really a Grade 1 Plummer; a competent Electrician, and a good Mechanic – All skills he learned over the years whilst working as a farmer, as these skills complemented his farming and made for easier management of his farm.
3. He has been Approached/asked by members of the political divide to 'Run' on their political ticket; as well asked by Friends and Business associates to consider offering himself as A Candidate for national elections, in order to make a more meaningful contribution to the nation and its development in food security.
4. He prefers to Party to the music of the 60s, 70s, and 80s (Old-School) rather than Partying to the music of today, as he finds the music of today is all about showboating, devoid of romanticism and or inspiration. He prefers when the music tells a story of love, compassion, or the overcoming of obstacles as against merely glorifying violence, promoting sexual degradation, misogyny and or hate of any kind!
5. He was introduced to his wife a mutual friend, who advised the wife that he was a 'bad-boy' and so, good for a date or two, but not to be considered 'husband-material'. Consequently, when they decided to marry, the 'Friend; was advised of their intentions, but was not invited to the wedding.